Home Games at the Lindum Sports Association
Friday, 10th of January 2014
This was posted by Lincoln Hockey Club prior to the creation of Lindum Hockey Club

All senior league games taking place at home will now be held at the Lindum Sports Association instead of Yarborough Leisure Centre. This is the case from this weekend, the 11th of January 2014. All Lincoln Hockey Club home games tomorrow will be held at the Lindum.
In December the new astro turf pitch at the Lindum Sports Association, originally planned for a September / October completion, was handed over by the contractors. Due to the mid-season move a few details have needed to be ironed out, hence the late notice. However Lincoln Hockey Club is very happy to report that our home games are now going to be held on the new turf.
Good luck to all teams playing tomorrow, and enjoy the new pitch!

This was posted by Lincoln Hockey Club prior to the creation of Lindum Hockey Club
Keeping you up to date
Club News & Alerts
Our Sponsors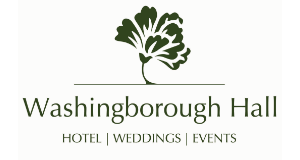 Washingborough Hall Hotel is a stunning early-Georgian building set in three acres of garden and woodland and offers a 2 AA award winning restaurant
Find Out More