Girls Development Squad v. Brigg HC
Monday, 31st of March 2014
This was posted by Lincoln Hockey Club prior to the creation of Lindum Hockey Club

Saturday the 29th March saw our newly formed girls development squad take to the pitch for their first ever, 11 a-side hockey match! They were supported on the field by 3 senior players from the 1st XI and supported off the field by a rowdy crowd of parents, family members and club supporters – a big thank you to everyone for coming along.
They played an equivalent side from Brigg HC; although 'equivalent' is a slight exaggeration since the Brigg team seemed to comprise of 14 and 15 year old juniors, whereas Lincoln had a real mix of ages (with our youngest being only 11 years old!). Irrespective of the age discrepancy, Lincoln took the game straight to the home team impressing everyone with their skills, passing and tactical play. The girls strung together some truly beautiful plays that repeatedly resulted in the ball reaching the 'D'. Unfortunately, despite the tenacity of Phoebe and Olivia up front, the ball didn't quite make it past the keeper. Both teams were evenly matched in the first 20 minute third.
In the second phase of play, Brigg put a lot of pressure on the defensive line. Emily, Abby and our goalkeeper Honor did a terrific job of putting a stop to Brigg's multiple attacking plays and were easily distributing the ball back into the midfield line. Unfortunately, shortly before the whistle, Brigg finally managed to get the ball into the goal and break into the lead.
The final third saw Lincoln, following a rousing team talk from coach Claire MacKinder, spring into a new lease of life. Charlotte, Ruby and Alice were gelling together well and providing a vital link from the defence to the forward line. Their hard work paid off with brilliant plays into the 'D' that resulted in a multitude of short corners. However, it was in the dying minutes of the game, that a well worked play into the 'D' allowed Ruby, showing great composure in the mouth of the goal, to slot the ball home for a 1-1 finish. The crowd, obviously, went absolutely wild!
A big well done to all the girls who played on Saturday, it was a good result, and it is hoped that there will be many more matches for the team next season. Enjoy the summer and see you in August for pre-season!'
Holly Reding, earlier in the season, with Penny Vinter
And, a cheeky little fundraiser advert from me…
'Ladies 1st XI player, Holly Reding, is taking 12 Girl Guides to Canada on a trip with Girlguiding Anglia this summer. To raise money for the trip, she has organised a fundraising Beetle Drive on Saturday 5th April at Saxilby Village Hall. Tickets are £6 each which includes an evening of the fast-paced fun that is 'Beetle', a light supper and a number of prizes at the end of the night. Please contact Holly asap if you're interested – 07713163443. Thank you!'
I'll let you come up with something suitable witty for the headlines! 😛

This was posted by Lincoln Hockey Club prior to the creation of Lindum Hockey Club
Keeping you up to date
Club News & Alerts
Our Sponsors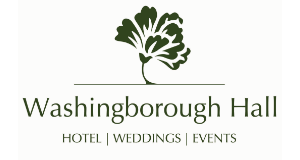 Washingborough Hall Hotel is a stunning early-Georgian building set in three acres of garden and woodland and offers a 2 AA award winning restaurant
Find Out More