Weekly Hockey Round Up: Mens Teams
Thursday, 15th of January 2015
This was posted by Lincoln Hockey Club prior to the creation of Lindum Hockey Club
Last Week's Results
| | | | |
| --- | --- | --- | --- |
| Team | Opposition | Location | Result |
| Mens 1st Team | Leeds 5 | Home | Win 7 – 2 |
| Mens 2nd Team | Normanby Park 2 | Away | Match Awarded |
| Mens 3rd Team | Sheffield Hallam 7 | Away | Win 8-1 |
3rd Team Match Report
The Men's Thirds travelled to Sheffield Hallam on a bitterly cold day with a strong wind blowing down the pitch and the occasional hail shower to play their 7th team consisting of the more mature players in their club. The first half was very competitive with both sides creating chances but Sheffield could not get into shooting positions in our D while the Lincoln side managed to miss the target on several occasions.
Eventually, we converted a penalty corner followed shortly afterwards by a well worked long corner. The game remained tight up towards half time when the Lincoln defence managed to pass the ball to a good Sheffield player just outside the D instead of clearing the ball wide gifting them a goal and securing the DOD award for Peter Rushmere. The second half saw Lincoln dominate all aspects of play with good movement off the ball and some excellent passing moves. Lincoln scored within a couple of minutes from the start and more goals followed in quick succession resulting in a final score of 1-8.
Overall, a fine display by the whole side and the youngsters putting in particularly good performances. A most satisfying display of hockey.
4th Team Match Report
By Poppy Buckley
The team arrived at Rotherham to find that is was very cold and windy and that most of us hadn't brought enough layers. We then started the match a bit rusty after Christmas but after about 10mins we managed to get into the game. There was then a quick break from Angus and Poppy running the ball from the half way line and finishing it off with a simple goal through the keeper's legs from Angus. The midfield then got structure and control leaving it to Angus to take it around the keeper and make it 2-0. That then left us with a positive end to the first half.
After everyone got warm again during our team talk we decided what we needed to do and we began the second half. Early on in this half the team worked the ball up the pitch resulting in Sam taking the ball off a lazy defender who stood there staring at the ball as Sam ran around him and scored our 3rd goal. We then went on to pressure the opposition and worked the ball into the D where Angus slipped it across to Will who then slapped it over a stick and into the goal. This then ended the game on a high with great team effort from Lincoln throughout.
Rotherham only had one or two chances as whenever they broke into the D Tim, Phil and the other defenders at the times were always there to clear the ball away. Overall it was a good start to the year with great teamwork and passing ending the game with a 4-0 win plus 'Phil Baker's finally found his level of hockey' according to Mark Sadler.
Next Week's Team Sheets
Mens 1 Vs. Sheffield University Bankers 4 (Away)
Meet Lindum 12:45pm / Start 3:15pm
Matt Ward
James Coffey
Tony Wing
Matt Powell
Rob Seeley
Barnaby Buckley
Marcus Burnett
Alex Proctor
Geoff Ngao
Fraser Kearsey
Billy Marwaha
Greg Nolan
Umpires: Two from Sheffield University Bankers
Mens 2 Vs. Garforth 1 (Away)
Meet Lindum 11:45am / Start 2:00pm
Tom Rounsley
Alex Cooper
Vin Patel
Max Rutherford
Kristian Nelson
Matt Kandt
Kev White
Kev Ngoe
Harry Middleton
Tom Brumby
Will Wright
Mark Sadler
Umpires: Two from Garforth
Mens 3 Vs. Worksop 2 (Home)
Meet Lindum 3:45pm / Start 4:30pm
Pete Richards
Chris Topham
Paul Topham
Kurtis Nelson
Ryan Vaughan
Tony Harford
Jack Middleton
Darren Middleton
Thomas Holm-Johansen
Tim Sutton
Max Bauer
Pete Rushmere?
Lewis Downes?
Umpires: Clive Sadler and John Sisman
Mens 4 Vs. Sheffield Hallam 9
Meet Lindum 11:15am / Start 1:20pm
Cameron Smith
Angus Graham
Sam Gilbert
John Davies
Fraser Moseley
Tyler Johnson
George Denham
Will Cragg
Sam Roberts
Rory Feerick
Harvey Clarkson
Poppy Buckley
Ben Nicholson?
Andy Thorne?
Umpires: Two from Sheffield Hallam

This was posted by Lincoln Hockey Club prior to the creation of Lindum Hockey Club
Keeping you up to date
Club News & Alerts
Our Sponsors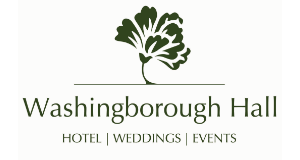 Washingborough Hall Hotel is a stunning early-Georgian building set in three acres of garden and woodland and offers a 2 AA award winning restaurant
Find Out More