Under 12s Hockey in Bourne Deeping – Learning New Skills
Sunday, 15th of February 2015
This was posted by Lincoln Hockey Club prior to the creation of Lindum Hockey Club

Hello there to all of you who played today, well done. A good start to half term TP and I think, even though it was a hard day wasn't it? Lots of brilliant things come when you play sport, I don't know if you have discovered all of these yet.
Being part of a team come rain or shine is just great, and I have been with my hockey team for lots of years now, but I still love it. Knowing that you are getting better at what you do, even if you don't win is very important, and realising that without feeling disappointed is even more important. However, the most odd thing is learning how to lose. Yes I know that is weird, but pretty much most people can learn to win, let's face it we all love it, but losing well is quite a talent.
We were very proud of the way you handled all of those things today, there were good bits in all of the hockey games I saw. The best performance so far yet from one young lady, Chloe, brilliant. Some lovely goals from Reuben, George, and some solid defence Katie, Emily, Eleanor, Abbie. Lots of people played in different positions – Isabel, Evie, just two and seemed to enjoy it, and a first under twelve tournament for Scott, with a great performance. So all in all, lots of positives I think. I am hoping that you all love playing just as much as I do, and will be even more excitable than normal next Saturday morning.
Have a good half term,
Caz and TP"

This was posted by Lincoln Hockey Club prior to the creation of Lindum Hockey Club
Keeping you up to date
Club News & Alerts
Our Sponsors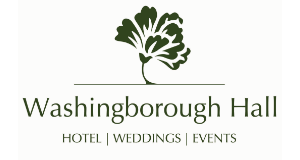 Washingborough Hall Hotel is a stunning early-Georgian building set in three acres of garden and woodland and offers a 2 AA award winning restaurant
Find Out More