Weekly Hockey Roundup – Ladies' Teams (14th of February)
Friday, 20th of February 2015
This was posted by Lincoln Hockey Club prior to the creation of Lindum Hockey Club
Last Week's Results
| | | | |
| --- | --- | --- | --- |
| Team | Opposition | Location | Result |
| Ladies 1st Team | Bedford 2 | Away | Drew 0 – 0 |
| Ladies 2nd Team | Leadenham 1 | Home | Win 4 – 0 |
| Ladies 3rd Team | Spalding 3 | Away | Lost 4 – 1 |
1st Team Match Report
We set off for Bedford with a bare 11 after what appeared to be a bad week for availability across the ladies section.
Going into the game Bedford were positioned at the top of the league, and had beaten us convincingly at home back in October. After a strong team talk, we set out on our mission – to keep possession, and work together in the press more effectively.
The game started as a battle of the midfield, with very few chances falling to either team. The first short corner came 21 minutes into the second half (after 80 mins according to Bev!!) – and it fell to Bedford, who failed to capitalise on the opportunity thanks to penny's rapid run out. We had a few short corners of our own, but equally to no avail.
Bedford were gifted a short corner on the final whistle (and we all feared we might be doomed) but a solid Lincoln defence meant that we held out for the draw. A draw that very much felt like a win!
This week's fixture is away at St Ives. We are also playing on Sunday in the quarter finals of the national trophy – a home game against Newent, 2pm start.
2nd Team Match Report
Good evening all, I have been pondering for a few days wondering how to write this one without over egging the pudding as it were. Tricky! We hosted Leadenham on Saturday, a very good well organised team that have been floating second or third most of the season, quick both on and off the ball, but much improved since the first time we played them.
A ball for ball break down is not needed today, more what we did right, hurrah! It has taken along time and we are by no means perfect, but it is true, you really can tell when things work, and this week it did work! Passes round the back from just about anywhere in the pitch, everyone defending and to quote Mark "legs" we all ran all of the time, importantly as a team, drifting from side to side as we defended hit outs, leaving little option but a big hope of a hit from the Leadenham defence. It really did feel right. I would agree with Mark again though, work to be done in the last twenty metres of the pitch, after lots of control and possession there are still too many loose passes, however I just know that we have a whole team of players ready and willing to work to improve it. We really do deserve a second shot at promotion next year, we won last time but were not quite ready for what came next. Now we are a more balanced team, fitter, hard to believe I know!!! Certainly more skilful, thanks to all that have helped on that front, and definitely more canny about how to play and when. I am hoping we use these remaining games properly, some really tough teams still to beat, it isn't a foregone conclusion yet.
Our corners were quite good, but the keeper did well as did the defence on a couple. I would like to suggest to Phoebe that leading with her head is not a good plan, but a great goal! As always good goals from Gemma, love it! Another for CPR, interesting at the top! Our defence once again the unmentioned ones, what could we do without you, solid and totally dependable as ever. Brilliant. Thanks to allow our supporters, umpires Clive and Phil, and Mark for having the patience to stay all day even after your own game to wait for us. Thank you.
No game this week for us, but can I encourage support from you, and come to the LINDUM to cheer for our first tea in their up game. A great thing to get this far, and now a challenging game. Bring it on!!!!!
Caz xxx
Next Week
Ladies 1st Team vs. St Ives 1
Sunday
Ladies 1st Team vs. Newent Ladies 1
This was posted by Lincoln Hockey Club prior to the creation of Lindum Hockey Club
Keeping you up to date
Club News & Alerts
Our Sponsors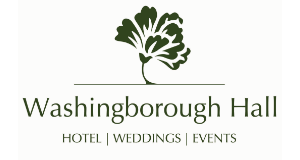 Washingborough Hall Hotel is a stunning early-Georgian building set in three acres of garden and woodland and offers a 2 AA award winning restaurant
Find Out More