Lindum Players Win Interservices Hockey
Thursday, 10th of March 2016
Several Lindum Hockey Club players yesterday were part of the team to win the Inter-Services Hockey Championship in Aldershot.
The inter-services competition is a two day event at the Army Hockey Centre at Aldershot, with representative teams from the services and forces across the UK. This year the RAF Seniors were the winners of the competition, including several well-known faces from around the club in Lincoln.
The Lindum Hockey Club players in the team were:
Stephen Glodkowski
Tom Saunders
Thom Fowler
Tom Stopper
James Youngman
Lee Thomas saw success as well, in his role with the Royal Navy Masters.
Keeping you up to date
Club News & Alerts
Our Sponsors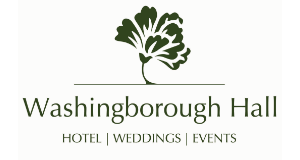 Washingborough Hall Hotel is a stunning early-Georgian building set in three acres of garden and woodland and offers a 2 AA award winning restaurant
Find Out More
Online Shop
Vaposhield Personal Sportsbag L68cm x H30cm x D34cm
£35.00
Shop Online