Match Reports, 24th of October 2016
A weekend of league hockey and a weekend's-worth of Match Reports from Lindum Hockey Club.
Ladies 1st Team
v. Harleston Magpies 2 (away)
Drew 1 – 1 (Goalscorer: Megan Jones)
The ladies 1st team continued their unbeaten start in East Division 1N with a 1-1 draw away at Harleston Magpies, following on from the 1-1 draw at home versus St Ives the previous week. The solitary goal was scored by Megan Jones. They face a tough test away at City of Peterborough in their next game, who have recorded 2 wins from their opening 2 games.
Ladies 2nd Team
v. Huddersfield Dragons 2 (away), written by Helen Clarke
Won 2 – 0 (Goalscorers: Charlotte Simpson, Poppy Buckley)
As ever the start of a new season brings new players in and gaps to fill, this season has not been any different. The ladies 2s travelled with only 3 players from last season's team, thankfully one of them being our goalie Kayleigh Porter. Our issue was not the skill level of the team but the fact that we weren't too sure of each other's names! This, coupled with the fact that our first game was drawn against one of our toughest opponents from last season, meant we were all a little unsure how the afternoon would progress.
We started tentatively but soon got into our stride. Fluid passing and plenty of determination gave us the upper hand. Huddersfield left gaps in their attack and made several unforced errors which we quickly used to our advantage. Within the first 15 minutes Charlotte found the back board and we took an early lead. By half-time we were still in front and our confidence was growing.
During the second half we dominated the play whilst trying to get more width to the game. This paid dividends when Poppy Buckley, our youngest player, got the final touch on our second goal.
This match was a fantastic way to begin the season and we can take many positives from it.
Our Player of the Match was an overwhelming vote for Poppy Buckley.
Ladies 4th Team
v. Bridlington 2 (away), written by Mandy Warrilow
Lost 3 – 1 (Goalscorer: Jo McGrath)
Early attacking pressure from Lindum was soon absorbed by an organised Bridlington defence. Bridlington capitalised on their short corners and went ahead 2-0 before half time.
Lindum started the second half strong, linking some good passes and creating chances that seemed to go just wide or were saved. Against the run of play, Bridlington were awarded a short corner and successfully converted this to make it 3-0. Moments later, Lindum found the net with Jo McGrath scoring. Only 5 minutes remained and Lindum continued to apply attacking pressure but no addition could be made and the game ended 3-1 to Bridlington.
Mens 1st Team
v. Neston South Wirral 1 (away), written by Ben Leeming
Lost 5 – 3 (Goalscorers: Ric Corbett [2], Rob Johnstone)
They say: "The Sun always shines on the Righteous", well, it was pretty cloudy in Neston for the inaugural Lindum M1s game of the year.
There was controversy even before the team had left, young goalkeeper and fashion trailblazer Matt Ward set two feet wrong at the first opportunity and was wearing baby blue crocs as he arrived at the Lindum. This indiscretion did not go unnoticed and was a serious factor in the Man/Muppet voting later in the day. Mischievous brummie James "Jimmy" Youngman showed his playful side by stealing and hiding newbie Ben Treadgold's stick as we arrived in Neston, what a scamp!
The game started promisingly for Lindum, a quick break early in the game gave veteran striker Ric Corbett the chance to slot home his and our first goal of the year 2 minutes in after some lovely link-up play with half-man, half-supportive bandages, Dave Knowles. Neston hit back with a low short corner then took the lead with a quick break, exploiting some rusty, early-season marking from the Lindum defence. Further chances for both sides came and went in an open but contentious 1st half which saw greens for both sides following some rather "agricultural" tackling. Ric's chance to equalise mid-way through the half was snuffed out due to a combination of some questionably aggressive goalkeeping and aggressively questionable decision making. Neston took heart and struck again through another low short corner, ex-ex-pat and beard enthusiast Tom White unable to prevent the shot sneaking past him on the post. Just as the half came to a close, captain Knowles was shown green for tripping a Neston player, as some other members of the team might have put it, "WHAT A DIVE". HT – 3-1.
The second half began auspiciously, a poor defensive transfer led to a breakaway goal for Neston within the first few seconds of the half. More loose short corners for Lindum led to as many breaks for Neston as attacking chances but 12 minutes into the 2nd, Ric of Arabia struck again via a scrappy PC breakdown. The 2nd half was, in the main, more promising, hard work and the words of coach and not-American Presidential candidate Gary Johnson helped Lindum to make more of a positive impression on the game, sustaining prolonged periods of attacking pressure and producing several chances. However, even as Mike White's powerful reverse stick shot was still ringing the crossbar, a quick aerial and poor marking from Lindum resulted in Neston's 5th. We replied with a goal of our own, George's brother Rob Johnstone striking from the "edge" of the D, deflecting past the keeper thanks to a Neston defender. The final stages of the game featured attacks from both teams as the game became stretched, crocs owner Matt Ward made a series of impressive saves to keep Lindum within reach, but it was not enough for Lindum to start the season with a result. Several positives were evident as noted by the players and coach but there is plenty to work on before next week when Lindum welcome the University of Liverpool. FT – 5-3.
Team: Matt Ward (GK), Ian Ferraby, James Youngman, Tom White, Matt Ingram, Ben Leeming, Ben Treadgold, Mike White, Louie Sadler, George Johnstone, Dave Knowles, Ric Corbett, Rob Johnstone, Harry Swift
Head Coach: Gary Johnson
Man of the Match: Ric Corbett – for his goals and hair
Muppet: Matt Ward – for his drastic shoes
Mens 3rd Team
v. Wakefield 3 (away), written by Sean O'Kelly
Drew 0 – 0
The relegated men's 3s began life in Yorkshire Division 2 by facing Wakefield 3s at Wakefield Sports Club, who were also relegated from Division 1. Both sides had been promoted from this division 2 seasons ago, with Lindum 3s (then Roses 2s) losing 1-0 in Wakefield and drawing 2-2 at the Lindum to be crowned league winners. Evidently, last season was a less successful season for both sides, and the 2 meetings between the sides were decided in a similar fashion – a 4-1 win for Wakefield at their ground, and an astounding 6-6 draw at the Lindum to finish a disappointing campaign. Both sides will be hoping to push for promotion back into Division 1, so this would be a stern test for a Lindum side missing several players, including captain John Harrison.
Lindum started the game positively, applying pressure to the Wakefield backline, forcing errors and creating chances, but struggled to convert any of the chances. This inability to open the scoring allowed Wakefield to settle into the game, and they began to create several clear chances themselves, finding gaps in the new system that Lindum were playing. However, with new signing Albert Slator in fine form and commanding his defensive line, there was little to worry about. Half time came as Wakefield were starting to create more dangerous attacks, particularly following a breakdown in play by Lee Thomas (resulting in a green card and 2 minute sit down), which allowed Lindum to regroup and reflect on a positive first half.
Chances came and went in the second half for both sides as the game became stretched with both sides seeking that elusive first goal. James Dewhurst, Rob Seeley and Sean O'Kelly all coming close, but not close enough. Nick Anderson came closest with a snapshot from the top of the circle bouncing back off the post. Wakefield had their chances too, and had the chance to capitalise on a mistake in defence that led to the (harsh) award of a penalty stroke. The team watched on as Slator dived to his right to tip away the flick with his stick, a truly fantastic save! There were half chances at each end in the last few minutes, but nobody could find a breakthrough. The game finished 0-0, and on reflection, a draw was a fair result for both sides. A positive start for the 3s, who will look to push on and get more points on the board when they face Brigg 2s at home next week.
Team: Albert Slator (GK), Alex Cooper, Lee Thomas, Josh Hughes, Stu Kirk, Rob Seeley, Shane Barr, Sean O'Kelly, George Denham, Nick Anderson, James Dewhurst, Dan Brown
Man of the Match: Albert Slator – fantastic string of saves, including a superb save from a penalty stroke
Muppet: Lee Thomas – green card for breaking down play, and lucky to escape a yellow card for a similar offence (It must be noted that absent captain, John Harrison, was extremely close to receiving this illustrious award)
Mens 8th Team (Development)
v. Slazengers Development (home), written by Mark Sadler
Drew 0 – 0
Well what can I say, apart from our kids are bloody brilliant. Lindum development team played Slazengers at home – the first game of the season as a newly formed team. A big well done to all coaches that have had any part in coaching these kids in the past.
Today as a team of 10 to 15 year olds they played against some very big lads. They out played, and out skilled them, but unfortunately couldn't out muscle them. The game ended 0-0 but Lindum dominated throughout.
Well done team. Very, very proud of you all today.
Keeping you up to date
Club News & Alerts
Our Sponsors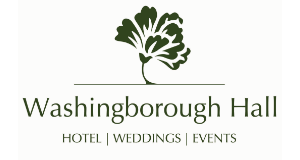 Washingborough Hall Hotel is a stunning early-Georgian building set in three acres of garden and woodland and offers a 2 AA award winning restaurant
Find Out More