Ladies 1s' Yorkshire Playoff
Tuesday, 21st of March 2017
The Ladies 1st Team have a Yorkshire Playoff Match on Sunday the 23rd of April 2017.
Since Lincoln Hockey Club and Lincoln Roses Hockey Club merged in 2015 to form the new Lindum Hockey Club, we have been in the position of running all of our Ladies sides in the Yorkshire Hockey Leagues, as a part of the North Hockey structure, with the exception of the Ladies 1s who play in the East League. In order to bring all teams into the same league structure the Ladies 1st Team have a match coming up that will decide where in this structure they will be placed.
This fixture will take place on the following details;
Date: Sunday the 23rd of April 2017
Time: 2pm
Location: Doncaster
Support from the club membership, friendly faces cheering on the side, would be greatly appreciated by our players as well as the opportunity to watch a great level of hockey.
Keeping you up to date
Club News & Alerts
Our Sponsors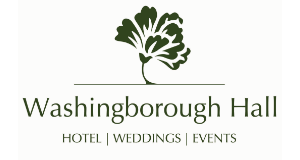 Washingborough Hall Hotel is a stunning early-Georgian building set in three acres of garden and woodland and offers a 2 AA award winning restaurant
Find Out More