Pitch Watch Alerts
Introducing Pitch Watch from Lindum Hockey Club; get alerts direct to your inbox on session changes
As the club has increased in size over the past two years, communication becomes an ever bigger challenge in the need to keep everyone informed of news and events, albeit a positive one. Whenever there are changes to a session that regularly takes place, due to any number of reasons, we try to do what we can to post information – as early as we can – on the website, via our members' newsletter (please contact us to be added to the list) and on the club's social media channels. Inevitably, though, we don't get the message out to everyone.
With this in mind, we are launching Pitch-Watch; a new, publicly available, mailing list that we will use to inform subscribers of any changes to the clubs' sessions from the norm. This will include games called off due to bad weather, breaks in training, changes to regular sessions such as this coming weekend's Presentation Day that affects Junior Training, etc. etc. Rather than going to the website to find this information, this information will instead arrive in your inbox.
Sign up using the form below and be ready for the start of the new season later this year. You can unsubscribe at any time and the club will not use your email address for any other purpose.
We'll let you know whenever weather stops play, training or if changes to usual sessions are planned.
Keeping you up to date
Club News & Alerts
Our Sponsors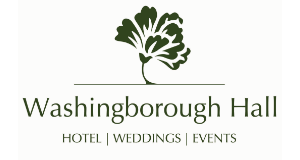 Washingborough Hall Hotel is a stunning early-Georgian building set in three acres of garden and woodland and offers a 2 AA award winning restaurant
Find Out More