New Club Committees for the 2016 / 2017 Season
This evening, Lindum Hockey Club's AGM took place and new committees were put in place in preparation for the following 12 months
The AGM was opened by John Sisman who led a round of applause to the Mixed Team as they departed the Lindum Sports Association for the Lee Valley Hockey Centre in London.
The minutes of last year's meeting were proposed as a true and accurate record of the meeting, and therefore adopted, an account of the club's finances were provided and the Club's new constitution was confirmed, as voted for unanimously at the EGM in May.
The election of officers then took place, as listed below, and the meeting concluded in under half an hour.
Election of Officers
Club Management Committee (CMC)
Andy Thorne (Club Chairman)
Gary Johnson (Development Officer)
Ric Corbett
Claire Gilman-Abel
Laura Latarche
Bev Steel
Club Committee (CC)
CLUB CHAIRPERSON
Andy Thorne
CLUB VICE CHAIRPERSON
John Sisman
CLUB TREASURER
Ray Nicholson / Ian Burgess
DEVELOPMENT OFFICER
Gary Johnson
JUNIOR HOCKEY OFFICER
Mark Sadler
SPONSORSHIP OFFICER
Sean O'Kelly
COMPETITIONS OFFICER
John Harrison
MARKETING & COMMUNICATIONS OFFICER
Alex Cooper
SOCIAL OFFICER
Clive Sadler
Keeping you up to date
Club News & Alerts
Our Sponsors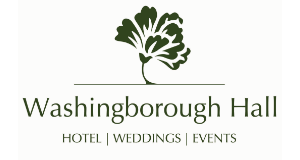 Washingborough Hall Hotel is a stunning early-Georgian building set in three acres of garden and woodland and offers a 2 AA award winning restaurant
Find Out More