Lindum Involvement in Masters European Championships
Lindum Hockey Club's players are taking part in the Masters European Championships this month
The IMHA Euro Masters (International Masters Hockey Association) begin today in Tilburg, The Netherlands, and Lindum is proud to announce the involvement of a couple of our members.
Ian Ferraby has been selected for England Over 40s who open their European campaign with a game against Spain tomorrow in Pool B. They then face Italy on Sunday, and Ireland on Monday to round of their pool matches. If you'd like to follow Ian's progress, you can do so at 2017 IMHA Euro Masters O40M.
Billy Marwaha will be playing for England Over 55s who begin their pool fixtures with a match against Italy today. They then face Ireland, Scotland and Wales in three successive days. Following a rest day, they round off their campaign with games against Germany and The Netherlands prior to the placing games on Saturday 19 August. To follow Billy's progress, please visit 2017 IMHA Euro Masters O55M.
Video Credit: Andrew Taylor, England Masters Coach Mens 55s
A small contingency of Lindum Hockey Club members is travelling to support our representative players but, if you're not travelling, then you can follow the action from Tilburg, streamed live, via matchday.tv.
Also, a special mention for Kev White, who has been selected for England Over 60s, and will be playing in the 2017 WGMA Euro Masters O60M Cup in Glasgow from the 19th to the 27th of August.
Keeping you up to date
Club News & Alerts
Our Sponsors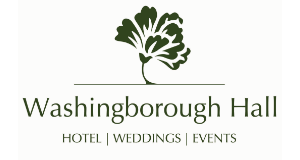 Washingborough Hall Hotel is a stunning early-Georgian building set in three acres of garden and woodland and offers a 2 AA award winning restaurant
Find Out More