Lincolnshire Sports Award Nominations
Lindum Hockey Club has received two shortlisted nominations in the 2017 Lincolnshire Sports Awards
Active Lincolnshire yesterday unveiled their shortlisted nominations for the annual Sports Awards, and Lindum Hockey Club features in the last three for Sports Club of the Year and also, through club member Ian Ferraby, the Veteran Sportsperson of the Year.
Lindum Hockey Club's nomination for Sports Club of the Year read:
"Since its merger, the club has gone from strength to strength. At the start of the 2016 season, it had 820 players which puts it in the top 10 in the UK for hockey participation. By the end of the season, this had soared to almost 1,300 thanks to links with 30 local schools and sessions for everyone. At primary schools, it used the quicksticks programme to deliver hockey to more than 3,000 children in school time and 420 after school. This has
translated into 120 children attending sessions on a Saturday morning. Four of the junior players are in trials at U16 & U18.
Hockey is now played in more primary schools across the City of Lincoln with Lindum HC using the EH initiative quicksticks, this has seen the club school link programme deliver to over 3000 children during the academic year with 420 children accessing after school club delivery."
In the Veteran Sportsperson of the Year category, Ian Ferraby has just returned from The Netherlands with a bronze medal for his efforts with England's Over 40s. Ian's nomination read that "Ian has worked hard on his fitness and skills to achieve the outstanding levels of performance required to compete at the top level".
Lynsey Norris, of Active Lincolnshire, oversaw the shortlisting process and said "Our independent panel spent a lot of time debating the shortlist; such was the quality of the nominations. Every year, we are surprised by the effort and commitment that takes place, often behind the scenes, by so many volunteers across so many different activities. Without this army of supporters, the clubs, the sports and the variety of activities wouldn't thrive in the way that they do across the whole of the county. This's why the Sports Awards are so special."
In 2015, Club Development Officer Gary Johnson was awarded The Michael Beard Coach of the Year Award.
The Lincolnshire Sports Awards night will take place at the Lincolnshire Showground on the 2nd of November 2017 (tickets are on sale from Friday the 25th of August).
Keeping you up to date
Club News & Alerts
Our Sponsors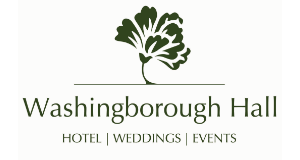 Washingborough Hall Hotel is a stunning early-Georgian building set in three acres of garden and woodland and offers a 2 AA award winning restaurant
Find Out More