Lindum Fireworks Display 2017
The annual Lindum Fireworks will take place on Sunday the 5th of November this year
Appropriately, though unusually, the Lindum Sports Association's Annual Firework Display falls on Bonfire Night this year, and Lindum Hockey Club's social team will be supporting the event alongside the Lindum's other member clubs on St Giles Avenue. Gates will open at 5pm on the Sunday, with entertainment from 5:30pm onwards and the firework display taking place from 6:30pm.
Prices for entry to the event are as follows;
£5 per adult
£4 per child under 16
£15 for a family of four, (two adults, two children)
All children must be accompanied by an adult.
The bar at the Lindum Sports Association will be open and selling a variety of soft and alcoholic drinks, as well as tea and coffee. Food will also be available at the event; hot pork rolls for £2.50 and hot dogs for £1.00.
Spectators are kindly requested to not bring their own fireworks or sparklers into this event.
Please note that unsatisfactory weather conditions on the day / night of the event may lead to last-minute changes to the above itinerary, and such changes will be published on this page in the run-up to the event.
CLUB MEMBER HELP
As well as your support for this event, which is an opportunity to raise much needed funds for your club, a request for help from adult volunteers on the night is also being made. The Social Team at the club are looking for upwards of thirty volunteers who can be available from 4pm untill around 8.30pm on the night to help sell food, to ensure that pedestrians are safe on the main road, the edge of the field and the astro turf, and of course to man the gates both before and afterwards to ensure that everyone is kept safe.
If you are able to help, please email Clive Sadler and the Social Team. With your help it should be a super event.
Save The Date
Add "Lindum Fireworks Display 2017" on November the 5th to your Calendar
Add to Calendar
2017-11-05 17:30:00
2017-11-05 19:00:00<
Europe/London
Lindum Fireworks Display 2017
The annual Lindum Fireworks will take place on Sunday the 5th of November this year - Lindum Hockey Club - https://lindumhockey.co.uk/2017/10/08/lindum-fireworks-display-2017/
Lindum Sports Association
Lindum Hockey Club
[email protected]
Save The Date
Add to Calendar
2017-11-05 17:30:00
2017-11-05 19:00:00<
Europe/London
Lindum Fireworks Display 2017
The annual Lindum Fireworks will take place on Sunday the 5th of November this year - Lindum Hockey Club - https://lindumhockey.co.uk/2017/10/08/lindum-fireworks-display-2017/
Lindum Sports Association
Lindum Hockey Club
[email protected]
Keeping you up to date
Club News & Alerts
Our Sponsors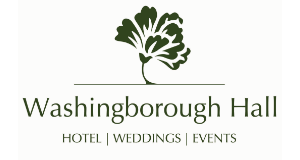 Washingborough Hall Hotel is a stunning early-Georgian building set in three acres of garden and woodland and offers a 2 AA award winning restaurant
Find Out More