Introducing Washingborough Hall Hotel as a Sponsor
Monday, 24th of September 2018
Lindum Hockey Club are very excited to announce a club-wide sponsorship with Washingborough Hall
As the 2018 / 2019 hockey season fast approaches we are delighted to reveal our first new sponsor of the hockey year in Washingborough Hall Hotel. Washingborough Hall, based on Church Hill in Washingborough itself, is a stunning early-Georgian building set in three acres of garden and woodland and offers a 2 AA award winning restaurant.
Washingborough Hall Hotel has become the club's first Platinum Sponsor of the season, and their branding will appear on the pitch, around the club and on the website and email newsletters.
Ben Smith, Sponsorship Manager of Lindum Hockey Club, said "We're extremely honoured to announce such a prestigious name to the roster of sponsors and partners at Lindum Hockey Club, and we're looking forward to working closely with Washingborough Hall Hotel over the coming years".
Edward Herring, co-owner of Washingborough Hall Hotel, says of the sponsorship "We're incredibly excited to be associated with Lindum Hockey Club – quite clearly the most dynamic and progressive best hockey club in our area. We're looking forward to supporting the club as it continues to grow and flourish in junior and adult field hockey activities".
Keeping you up to date
Club News & Alerts
Our Sponsors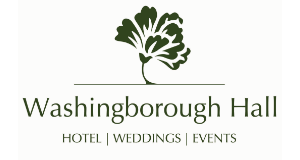 Washingborough Hall Hotel is a stunning early-Georgian building set in three acres of garden and woodland and offers a 2 AA award winning restaurant
Find Out More