Weekend Cancellations, January the 19th
Last updated at 10:42am on Sunday, 20th of January 2019
Dropping temperatures and poor expected weather conditions take their toll on a winter sport
While forecasts vary, and continue to change, for the couple of days ahead it doesn't look like it's going to be the sunniest and warm of weekends. The weather has already caused plans to be changed, and further cancellations and changes to planned fixtures on Saturday and Sunday will be listed below.
Junior Training
Junior training is off on the Saturday morning – the temperature, at the time of writing, has dipped below two degrees and it looks like it won't be much warmer than that at 9am. Even if the pitch is safe to play on, the impending sleet won't be for our younger players.
Development Game
Saturday's Development Game, away in Chesterfield, was called off due to a frozen pitch.
Mixed v. Long Sutton
Sunday's Mixed 2nd XI game away in Long Sutton is off due to a frozen pitch.
We'll let you know whenever weather stops play, training or if changes to usual sessions are planned.
Keeping you up to date
Club News & Alerts
Our Sponsors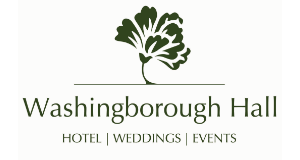 Washingborough Hall Hotel is a stunning early-Georgian building set in three acres of garden and woodland and offers a 2 AA award winning restaurant
Find Out More