Hockey Heroes, for 5-8 Year Olds
Monday, 12th of August 2019
Posted by alex.cooper
Hockey heroes is a brand new initiative to increase the number of 5-8 year olds playing hockey in England
Hockey heroes is coming to Lindum Hockey Club, one of only 70 clubs that have been invited to deliver this new initiative during 2019 / 20 season.
Hockey heroes is a fun, six week programme for children to come and give hockey a try. Children will work towards gaining superpowers during each session developing team work, communication, perseverance and response. Children will gain confidence and the sessions will ensure all children have a positive experience.
Is my child eligible?
The programme is aimed at newcomers to the sport of hockey, for children aged 5-8 years.
What is the Cost of the programme?
The programme costs £32 for the six week duration, and registration is carried out via England Hockey's website.
What will my child receive?
A Hockey Heroes equipment pack delivered to your child at home for them to keep!
2 x sticks
1 ball
1 T-shirt
1 pack of stickers to customise your sticks
A sticker at the end of every session rewarding children for unlocking superpowers. Six hours of coaching sessions to attend.
When do sessions take place?
Lindum Hockey Club will be delivering two sessions, weekly; Monday evenings 6-7pm and Saturday morning 9:15-10:15am, for six weeks starting Saturday 28th September and Monday 30th September 2019.
Keeping you up to date
Club News & Alerts
Our Sponsors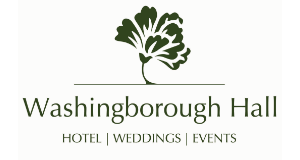 Washingborough Hall Hotel is a stunning early-Georgian building set in three acres of garden and woodland and offers a 2 AA award winning restaurant
Find Out More