Curry Night Event, February 2020
Curry Night is back and takes place at the end of February
In what has now become an (almost) annual event at Lindum Hockey Club. Prepare to have your taste buds tantalised and tickled byt Billy Marwaha and Co. as they once again deliver the best authentic curry to be found in Lincoln.
CURRY NIGHT 2020
Date: Saturday the 29th of February 2020
Time: 7:30pm
Location: Lindum Sports Association
Fixtures: Sat 29th February 2020
There will be two courses and both will have a vegetarian option. This is a family-friendly event and there are curries available that suit younger members of your household, as well as those people whose pallets prefer a milder Indian experience!
For those who haven't been before, this is a wonderful club social that give you a real taste of authentic curry.
Provisional Menu
Starters
Pheasant, Onion Bhaji and Prawn Crackers
Main Courses
Vension Curry, Tarka Daal, Green Pepper & Potato Curry
Sides
Raita (yogurt with cucumber), Pitta Bread and Rice
Tickets
Tickets are just £8 and available online NOW (see below) so that there is time to cater to known numbers.
This event is normally a sell-out so don't delay and miss out on your chance to get tickets.
This event has now sold out!
If for some reason you can't buy your ticket online or you would like to make us aware of any allergies / intolerances then get in touch with Dewy and he'll do what he can to help.
Save The Date
Add "Curry Night Event, February 2020" on February the 29th to your Calendar
Add to Calendar
2020-02-29 19:30:00
2020-02-29 21:00:00<
Europe/London
Curry Night Event, February 2020
Curry Night is back and takes place at the end of February - Lindum Hockey Club - https://lindumhockey.co.uk/2020/01/03/curry-night-event-february-2020/
Lindum Sports Association
Lindum Hockey Club
[email protected]
Save The Date
Add to Calendar
2020-02-29 19:30:00
2020-02-29 21:00:00<
Europe/London
Curry Night Event, February 2020
Curry Night is back and takes place at the end of February - Lindum Hockey Club - https://lindumhockey.co.uk/2020/01/03/curry-night-event-february-2020/
Lindum Sports Association
Lindum Hockey Club
[email protected]
Keeping you up to date
Club News & Alerts
Our Sponsors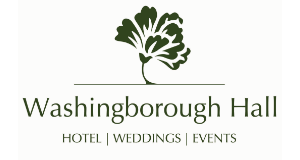 Washingborough Hall Hotel is a stunning early-Georgian building set in three acres of garden and woodland and offers a 2 AA award winning restaurant
Find Out More