Pre Christmas Hockey
Wednesday, 25th of November 2020
The apparent end to Lockdown #2 of 2020 is in sight, so we're expecting to be able to play hockey again in the run-up to Christmas!
At shortly after midnight on Wednesday the 2nd of December, 2020, we come out of the second lockdown of 2020 which throughout November has prevented us from continuing with the hockey season. The government's announcement on Monday was, as they've all been, a very top-level view about what is and is not permitted to take place and so it takes a few days for clarity to be sought and provided in terms of where we stand with outdoor sports.
At the time of writing we are expecting hockey in some guise to take place from next week. There are still details to be thrashed out regarding travel in and out of different tiers, and it's also not yet clear which tier Lincolnshire will be placed in and whether different parts of the county will be kept in the same tier.
Update, Thursday the 26th of November
It's been announced that Lincolnshire (as well as Nottinghamshire) will be in Tier 3 from next week.
The impact of Tier 3 status is still being processed and we are awaiting further guidance from England Hockey
Update, Friday the 27th of November
The Yorkshire Hockey Association have confirmed that there will no Yorkshire league matches before Christmas.
Pre Christmas Hockey
As far as the club's planning is currently concerned we're assuming – until we're informed otherwise – that the following will be in place for December;
Training to be able to be able to take place
Training will continue along the previous schedule until further facilities are made available at the Lindum Sports Association
We are not currently expecting the leagues to start up again until 2021
We are therefore going to arrange intra-club games
All previous guidance and restrictions concerning using the pitch, car park, equipment, etc. continue to be in place
December's Training Schedule
Senior Performance Training (Tuesdays)
8th of December
15th of December
Academy Training (Wednesdays)
2nd of December
9th of December
16th of December
Club Training (Thursdays)
3rd of December
10th of December
17th of December
Junior Training (Saturday mornings)
5th of December
12th of December
19th of December
The 19th will be a morning of Christmas games including fancy dress, treats, etc. Details to follow.
As has been the case all season, sessions require booking via the Club Member's MyClub site, and we ask that members only book for sessions that they fully intend to be partaking in. Please do not block-book only to cancel later on.
If you live outside of central Lincoln please wait until it's known which tiers areas are being put in, to avoid having to cancel booked sessions later if you're not allowed to attend.
Keeping you up to date
Club News & Alerts
Our Sponsors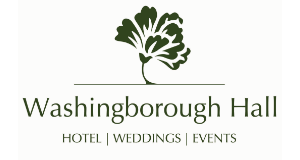 Washingborough Hall Hotel is a stunning early-Georgian building set in three acres of garden and woodland and offers a 2 AA award winning restaurant
Find Out More