Christmas Logo Winners
The winners have been announced in the Lindum Hockey Club Christmas Logo competition!
Last month we announced a competition to design, in any way you see fit, a Christmas version of the hockey club's logo. Nothing more than a bit of fun, a way to pass some the time during lockdown number two and an opportunity to showcase your talent on here and the club's social media channels.
Thank you to everyone who submitted an entry – thank you for getting involved. The judging panel (made up of Mrs C and myself … and obviously the casting vote lies with her) were really impressed with the standard we saw. In fact, the standard was so high that in an attempt to avoid a tense Christmas we've decided to crown two winners!
In alphabetical order, by surname, your winners are;
Eva Belli
Aged 8 (just), Eva's taken our Roman centurion and merged him a jolly Father Christmas. Nice touch on the "IX" holding his red toga together.
Amelia Ingram
At the age of 4, Amelia's also "Christmas-ised" our Roman centurion by adding Christmas trees to his helmet, dressing him in club colours (nice!) and put a smile on his face … "as it's Christmas!".
Winners
Well done to Amelia and Eva! We're going to rotate your work so that Eva's logo will start on the website, Amelia's on our social media channels, and then switch them over in the run up to Christmas.
Congratulations to both – your prizes will arrive to you shortly!
Keeping you up to date
Club News & Alerts
Our Sponsors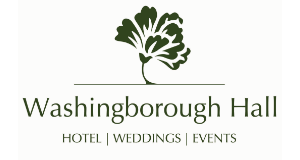 Washingborough Hall Hotel is a stunning early-Georgian building set in three acres of garden and woodland and offers a 2 AA award winning restaurant
Find Out More