Membership for 2021-22

As we finish one season, we begin another. With this, Lindum HC are now opening membership for the 2021-22 season where the club enters a new league structure, the Yorkshire & North East Hockey League.
This season, the club will remain cashless, with a variety of membership options.
MEMBERSHIP RENEWAL
When you log into MyClub, you'll be asked to renew your Club Membership…
Click on "Renew" and you'll immediately be sent to the registration pages without the need to log in and confirm your email address first.
When you've filled in the form, you'll immediately be sent back to your MyClub account where you won't be asked to renew again.
All of your financial records from the season just gone will continue to be available to you, and your new membership fee will be added to your balance.
With the different structure in place for membership from the 2021-22 hockey season, there are new tools in place to help you pay over the course of a few months.
If you pay by debit or credit card, you can select how much of your balance to pay…
If you have a Direct Debit agreement in place, or intend to for the new season, then you can put in place a spend cap…
You can even, if you wish, remove the spend cap completely but by default it's set to the minimum monthly amount from the start.
Any direct debit agreement also now comes with priority support.
If anyone does not pay the minimum expected payment, they will automatically be blocked from training or playing until the matter is resolved.
In instances where anyone faces hardship and would like to request payment assistance, please use the MyClub Help & Support page. We are more than happy to discuss any financial issues on a confidential case-by-case basis.
MEMBERSHIP OPTIONS
Senior Membership
Gold Tier: £250. Full membership including all matches (league, cup and friendlies)
Silver Tier: £220. Full membership including up to 10 matches (league, cup and friendlies)
Bronze Tier: £190. Full membership including up to 5 matches (league, cup and friendlies)
Student Membership
Student Membership (13+: Year 8 and above; University): £145. Full membership including all matches (league, cup and friendlies)
Junior Membership
Juniors Standard (Under 12: Year 7 and below): £85. Full membership including all matches (league, cup and friendlies)
Junior Pay as you Go: £5 per session
Social Membership
Social: £30. Social member of the club
NEW PLAYERS
In previous years, new players have been invited to training to see if you like what we're about and determine for certain whether we're the club for you. If you're new to the club please contact us and let us know of your interest so that we can make arrangements for you to come down and take part prior to settling on any membership option.
MATCHES / GAMES / LEAGUES
We are currently planning for the season to begin as normal under the new England Hockey League Structure. Our teams will sit within the Yorkshire & North East Hockey League, and we will post details of which teams sit where, and what effect this will have on your hockey.
WHERE ARE MY MATCH FEES?
From this season, you will no longer see match fees in your MyClub account. However, your running balance (see "Finances" once you've logged in) will contain the details of your membership. If it isn't there then please let me know via the MyClub "Help & Support" page. Whilst we have to wait for the captains to fill in their team envelopes – the MyClub match and payment details are populated entirely by what the captains enter at the end of each game (however this is now to ensure that players are eligible to play, rather than to add match fees onto a member's finances).
As well as membership, balances also reflect any reimbursements or deductions. These include, but are not limited to:
Travel, if you drive teammates to an away game
Umpiring: £10 for umpiring at home, £20 for umpiring away (and maybe even free travel with a team, or travel expenses if driving a team)
Catering: £50 for the preparation of match teas on a Saturday
Tournament fees
"Top-up" membership. An example might be playing a 6th game with a Bronze Tier membership. This would add £30 to your MyClub and allow you to play up to 10 games in total. Playing an 11th game would add a further £30 but no further payment would be required.
HOW DO I PAY?
You can go in and pay online for your balance as long as the total due is above £8, as otherwise the payment fees the club is charged won't make it sustainable over the course of the season. There is a big, red "Make A Payment" button on the homepage once you've logged in and there is another at the bottom of the "Finances" page as well, from where you can see a complete history of payments in and out of your balance.
We have completed a live trial of Direct Debit payments which ran successfully. Our thanks go to members last season who took up this payment option. This will be open for everyone to select with a cap enabled if you would prefer to pay your membership in installments. This cap is set at a minimum of £50 for seniors and £30 for students and juniors, but can be increased in increments of £10 up to the full balance. Everyone will begin receiving emails with their current balance and – if you are in debit – asking you to promptly pay your balance.
WHAT IF I'M OWED MONEY?
If your balance is in credit, and you wish for the club to settle its balance to you then let the club know at any time via the MyClub Help & Support page and this will be prioritised, as all messages about finance are when sent in this way. Alternatively you can keep the credit accrued and use it to pay membership or any other expenses.
Keeping you up to date
Club News & Alerts
Our Sponsors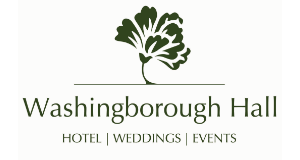 Washingborough Hall Hotel is a stunning early-Georgian building set in three acres of garden and woodland and offers a 2 AA award winning restaurant
Find Out More