Cancelled Hockey, 15th / 16th of January 2021
Last updated at 12:14pm on Saturday, 15th of January 2022
Freezing temperates and the impact that this has on safety, and travel, are affecting this weekend's hockey
Following pitch inspections, taking into account the existing conditions and the forecast, and in consultation with the various stakeholders around the club the following changes are now in place affecting this weekend's hockey.
As of Friday lunchtime, the pitch was still frozen in the most part and temperatures are below freezing again overnight. A further pitch inspection will take place in the morning.
Any ongoing changes to this weekend's plans will be announced here.
Junior Training
Both Saturday morning Junior Training sessions are now cancelled.
Ladies 1st Team
The Ladies 1s' game against Leeds 2, noon at home (Lindum Sports Association) has been called off.
Ladies 2nd Team
The Ladies 2s, away to Sheffield Hallam, is now off as well.
Ladies 3 v. Ladies 4
The inter-club league fixture between the Ladies 3s and 4s is off.
Ladies 5th Team
The Ladies 5s against Goole 1 (1:30pm at the Lindum Sports Association) is off.
Mens 1st Team
The Mens 1s' away fixture in Harrogate is off.
Mens 3rd Team
The Lincoln University-based game, at noon, against Sheffield University Bankers 4 is off.
Mens 5 v. Mens 6
The inter-club league fixture between the Mens 5s and 6s is off.
The Mens 5s inter-club league fixture against @LindumHockey 6 is off …

Also the Mens 6s inter-club league fixture against @LindumHockey 5 is off … https://t.co/cl1UDCHDHi pic.twitter.com/5hsXyVtBQ1

— Lindum Hockey Club 🏑 (@LindumHockey) January 15, 2022
Sunday's Junior Fixtures
A number of Sunday's planned fixtures have been called off
Under 16 Girls against Pickering
Under 12 Boys in Chesterfield
Under 14 Boys against Harrogate
We'll let you know whenever weather stops play, training or if changes to usual sessions are planned.
Keeping you up to date
Club News & Alerts
Our Sponsors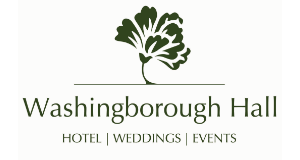 Washingborough Hall Hotel is a stunning early-Georgian building set in three acres of garden and woodland and offers a 2 AA award winning restaurant
Find Out More