End of Season Ball 2022
Tickets are now on sale for the End of Season Ball, taking place on Saturday, April the 2nd 2022
Tickets for the End of Season Dinner and Presentation evening are now on sale. We will be at The Lincoln Hotel, just around the corner from the Lindum Sports Association and overlooking the Cathedral.
Event Details
Date: Saturday 2nd April 2022
Venue: The Lincoln Hotel, Eastgate, Lincoln
Price: £36 per person
There will be the usual three course dinner (options will be emailed to ticket holders closer to the event), End of Season Awards, raffle, DJ and for the first time some drinks offers on the night!
Once again the social team have managed to keep the ticket price down to just £36 and you could win yours for FREE!!!
Tickets
Tickets are available on the Club Shop now!
It is advised that you book early due to there being limited numbers available at the venue and we anticipate this to be a popular event as we've had to miss out the last two years!
Let's finish the season off with a BANG!
Pay on MyClub
Also new to this year is the opportunity to add the cost of your ticket to your MyClub balance, to help spread the costs.
If you're logged into the Club Shop with the same email address as your MyClub account, it'll give you MyClub as a payment option when you go through checkout (please note that your account must be up to date on payments to use this facility).
Your Chance to Win a Free Ticket
If you add your ticket to your MyClub balance by Saturday, the 5th of February 2022 then your name will go into a draw for a free ticket! The lucky winner will have their ticket price deducted from their MyClub balance.
Age Ranges
Younger guests are only permitted if they are playing in an adult-only side on a Saturday.
Save The Date
Add "End of Season Ball 2022" on April the 2nd to your Calendar
Add to Calendar
2022-04-02 19:00:00
2022-04-02 20:30:00<
Europe/London
End of Season Ball 2022
Tickets are now on sale for the End of Season Ball, taking place on Saturday, April the 2nd 2022 - Lindum Hockey Club - https://lindumhockey.co.uk/2022/01/21/end-of-season-ball-2022/
The Lincoln Hotel, Eastgate, Lincoln
Lindum Hockey Club
[email protected]
Save The Date
Add to Calendar
2022-04-02 19:00:00
2022-04-02 20:30:00<
Europe/London
End of Season Ball 2022
Tickets are now on sale for the End of Season Ball, taking place on Saturday, April the 2nd 2022 - Lindum Hockey Club - https://lindumhockey.co.uk/2022/01/21/end-of-season-ball-2022/
The Lincoln Hotel, Eastgate, Lincoln
Lindum Hockey Club
[email protected]
Keeping you up to date
Club News & Alerts
Our Sponsors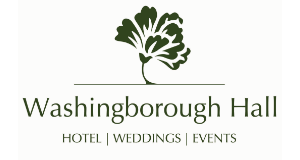 Washingborough Hall Hotel is a stunning early-Georgian building set in three acres of garden and woodland and offers a 2 AA award winning restaurant
Find Out More