Hockey in the Community
Lindum Hockey Club works very closely with our hockey provisioning partner, Hurricane Sports Foundation, a Lincoln charity who deliver coaching programmes to children in local education centres and community enterprises using England Hockey's initiatives. Our educational delivery partnership with Hurricane Sports Foundation delivers several hockey projects in conjunction with the club. As well as hockey they provide other sporting opportunities to local partners, schools and other community-based centres.
Hurricane Sports Foundation and Lindum Hockey Club provide the following community hockey opportunities…
School Links Programme
We are able to provide hockey coaching in schools that are located in and around Lincolnshire by qualified coaches that are recognised as "outstanding".
The sessions are delivered at a subsidised rate, or for free, depending upon the social demographic of the Centre involved. Hurricane Sports Foundation's delivery of Hockey has developed many club-school links for Lindum Hockey Club with over 500 children a week attending after-school / satellite club provision.
Hockey Initiatives
There are several hockey initiatives that are used to introduce players to the sport or to provide an entry to hockey that suit the targeted audience in a way that ensures that they are active as soon as possible; there is more emphasis on learning the game while playing it.
If you are Interested in obtaining a free taster session for your school or community project, please use the form below to contact Hurricane Sports Foundation directly.
Hockey Camps
Hockey specific hockey camps are available during school holidays, often with a selection of international guest coaches who work with Hurricane Sports Foundation staff. Hockey camps can be accessed from the age of 4 up to the age of 18 years.
Benefits 
Coaching from High performance players and coaches
Coach to player ratio of 1 to 10 to increase personal attention
Coaches deliver England Hockey single system activities in a fun engaging environment
Keeping you up to date
Club News & Alerts
Our Sponsors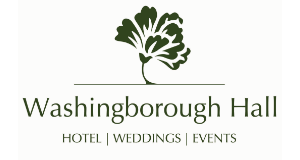 Washingborough Hall Hotel is a stunning early-Georgian building set in three acres of garden and woodland and offers a 2 AA award winning restaurant
Find Out More