Kit and Equipment
Junior Club Training Kit
Children who attend junior training need to wear clothes that are suitable for the weather conditions – plenty of layers on those particularly cold days and a waterproof when the rain comes. All children must also wear mouth guard, shin pads and trainers/astro boots (no blades or studded football boots are allowed on the astro). Mouth Guards and Shin pads are essential for protection of teeth and legs.
Thanks to our wonderful stick sponsor, Exclusive Hockey, we  have sticks in a range of sizes are available at every coaching session and on match days if required. If you require any guidance about stick size for your child, please ask one of the coaches. Sticks can be purchased by club members at a discounted rate from Exclusive.
Junior Club playing kit
When selected to play for Lindum HC we always provide a numbered shirt for the children to play in. Children will need their own navy shorts/skirt and navy socks. These are available from the club shop. If you have any worries about kit if your child is selected please do contact your child's coach. We don't want anyone to miss out on hockey for financial reasons.
We also have a range of other kit such as hoodies and tracksuits available to purchase at the club shop.
Goal Keeping Equipment
The club has goal keeping equipment available to all of those who may be interested in becoming a goalkeeper. Goal keeping kit is very expensive to buy and we are happy to advise on the best way to acquire this.
For all club kit see our online shop.
Keeping you up to date
Club News & Alerts
Our Sponsors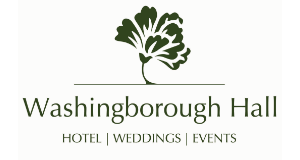 Washingborough Hall Hotel is a stunning early-Georgian building set in three acres of garden and woodland and offers a 2 AA award winning restaurant
Find Out More