Success For Junior Imps, Under 12s
This was posted by Lincoln Hockey Club prior to the creation of Lindum Hockey Club

Lincoln Juniors win Under 12 Lincolnshire Friendly League at Horncastle.
Playing in Division 1, Lincoln A team overcame tournament favourites and the league leaders, Long Sutton, to win this prestigious Lincolnshire tournament. Played over a series of dates from September to now, the Imps youngsters justifiably improved with every monthly date to land the title again for the fourth time in five years. Mark Sadler's managing ensured that the team was up for this day of hockey and they were possibly fortunate to have Long Sutton in the first game. This was a very close affair with Lincoln eventually scoring the only goal of the game a few minutes from time to take the three points. They then drew 0-0 with a very useful Spalding Tigers team, which made them realise that to win the tournament they must now win every game. They proceeded to do this beating Sleaford Movers 1-0, Louth 1-0, Long Sutton B 2-0 and finally Alford 1-0. In all these games Lincoln were by far the more skilful side, playing controlled patient hockey, producing many chances to see their shots go just wide of either post. With sharper shooting there should have been a hatful of goals in all the games, they were that dominant. Great team work produced the right results in the end to, once again, make Lincoln Hockey Club, the envy of all other participating clubs in Lincolnshire. Well done all you boys and girls.
Results: Played 6, Won 5, Drew 1, Lost O. Scored 6 Let in 0, 16 points.
Team: Matt Ward GK, Angus Graham, Kate Andrews, Sam Steward, James Coffey, Louie Sadler, Libby Thorne, Sam Gilbert
Lincoln B team went on to finish 8th in the total leagues position, but this meant great performances in all the games, which saw the second team bag enough points to give them the Division 2 championship and promotion to Division 1 for next season. Well done all you players too, particularly, Tom Rounsley, who stepped in to play in goal at the last minute, as two of the three Under 12 keepers were not available. Caz May managed the team, along with the C team too.Team: Tom Rounsley GK, Gemma Barnsdale, Charlotte Simpson, George Richardson, Abbie Willgoose, Ryan Vaughan, Sam Roberts, William Cragg    Lincoln C team played in their first tournament, with most of the team having not played any tournament hockey for Lincoln before. They played really well, but failed to score a goal and on goal difference ended in 14th place. However, the whole team played so well on the day that had they scored some goals, they would have finished much higher.
Team: Matt Ward/Tom Rounsley GKs, Isabel Graham, Evie Thorne, Poppy Buckley, Olivia Charlwood, Molly Dawkins, Sam Roberts, William Cragg So ended an outstanding day for the Imps' Juniors and a big thank you to all parents, coaches, managers and, Jack Rounsley, who umpired most of the assigned games in Division 2 all day long. It got very cold later on, but despite this, Lincoln's A & B sides achieved their aims. Well done everyone.
Tony Perrin
Youth Development Officer

This was posted by Lincoln Hockey Club prior to the creation of Lindum Hockey Club
Keeping you up to date
Club News & Alerts
Our Sponsors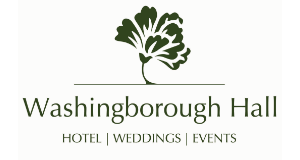 Washingborough Hall Hotel is a stunning early-Georgian building set in three acres of garden and woodland and offers a 2 AA award winning restaurant
Find Out More