Roger Rowntree 1952 – 2012
Saturday, 24th of November 2012
This was posted by Lincoln Hockey Club prior to the creation of Lindum Hockey Club

It is with great sadness and deepest regret that I have to advise you that one of our past great Lincoln H C players, Roger Rowntree, a former 1st Team Captain and Club Secretary, passed away on Wednesday of this week. Roger was also a very good umpire after retiring from playing and reached East Level 2 and a Level 1 Coach.
Having spent most of his youth in Yorkshire and playing his early club hockey, I believe for Wakefield H C, Roger joined Lincoln Hockey Club in 1978/79 and was the finest player I have ever had the good fortune to play with in my very long hockey career with Lincoln and Lincolnshire. He could have played many more times for Lincolnshire than his eventual total of 32 caps. Before he arrived at Lincoln, he had played for Yorkshire and the North of England, and was a Welton Hockey Club player (now known as Kingston upon Hull H C). But it was at Lincoln that Roger enjoyed most of his later hockey and was he a player! You can speak to a few of the other "Grumpy Old Men" in the club and both Andy Wright and Peter Richards will tell you how good a player Roger Rowntree was. He came to us with long straggly hair and with band to keep in place and he looked more like "J.C." than a hockey player, but could he play hockey! I had first seen him earlier playing Indoor Hockey for Welton, when we used to host Club and County tournaments at Grimsby & Cleethorpes Leisure Centre and he was amazing, scoring a hat-full of goals at every session. When he moved jobs to Lincoln, we "signed" him up as soon as we could, long before National League, I hasten to add.
After many seasons with the 1st Team, a bad rib injury basically stopped Roger playing at the top level, far earlier than his ability would have normally allowed him to retire from 1st Team hockey, and he soldiered on for a little while longer, before he decided to take up Umpiring instead, only to become the best umpire in the County and achieve the above qualifications. He was always prepared to come and umpire any club game when available from doing East League games and was one of the true gents of our club, always seen with cigarette, or latterly, a pipe in hand. He was also one of our very good social drinkers, who mixed with everyone and was responsible, as the first Lincoln H C player, in forming and coaching the now very strong Junior section of our club – he started it all, and some of his junior players are still here as senior players to this day. We will always be indebted to him for starting this off.
With failing health in recent years and living in Newark, it became more difficult for Roger to maintain his links with the Club, but he was often in the thoughts of many of his older friends here. We can all remember those games when Roger produced such quite brilliant performances to win matches for "The Imps", no more so than some 30 years ago in the County Club Championship when Andy Wright, still a Skegness player at the time, recalls his team being 2 – 0 up until the magic of Rowntree, scoring three individual awesome goals, made it 2 – 3 to Lincoln! It was as if he had a magnet for the ball on the end of his stick, it was quite incredible.
We recently knew that this inevitable and very tragic day would happen, but when it comes it makes us all remember that Roger Rowntree was quite possibly, one of the greatest hockey players this County has ever witnessed playing within its boundaries.
May he rest in peace at long last, leaving this world just 7 days short of his 60th birthday.
He was a quite simply "a hockey legend".
Tony Perrin
President
Lincoln Hockey Club

This was posted by Lincoln Hockey Club prior to the creation of Lindum Hockey Club
Keeping you up to date
Club News & Alerts
Our Sponsors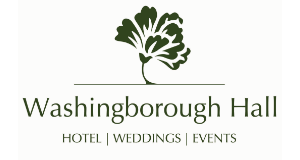 Washingborough Hall Hotel is a stunning early-Georgian building set in three acres of garden and woodland and offers a 2 AA award winning restaurant
Find Out More