Under 12s Tournament on 28th April
This was posted by Lincoln Hockey Club prior to the creation of Lindum Hockey Club

On Sunday of the last weekend in April our under 12s teams, once again valiant, took to the pitch in bitterly cold weather!  With three teams entered once again Lincoln blue was dominating the eye line.
Unfortunately our opening fixture was Lincoln A vs Lincoln B.  Psychologically this was always going to be a tough game, especially for the B Team because the A Team generally had the slightly older squad.  Needless to say, they put up a good fight, only conceding four goals.  Lincoln B followed this game with three matches of great defending.  They absorbed the pressure from attacking teams confidently and this showed in the score lines throughout the day.  Unfortunately, Lincoln Bs struggled to convert their periods of possession into goals and they finished the day with three nil nil draws and three losses.
Lincoln A, being an older and more experienced team, had a great tournament day.  Apart from the odd blips during some games, each player worked hard and used their skills well; constantly creating space which inevitably led to goals.  These goals were well divided amongst the team, with everyone having chances and almost the whole squad getting their name on the score sheet at some point during the day!  The A Team finished the day with 6 wins and an impressive 11 goals in total.
Each tournament day this season has allowed Lincolnshire clubs to create and develop their junior squads in preparation for Finals Day at Skegness on May 11th.  Hopefully, all the hard work that the Lincoln sides have put in will pay off and they will come home with some silverware!  Best of luck under 12's!

This was posted by Lincoln Hockey Club prior to the creation of Lindum Hockey Club
Keeping you up to date
Club News & Alerts
Our Sponsors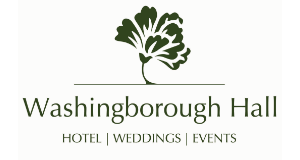 Washingborough Hall Hotel is a stunning early-Georgian building set in three acres of garden and woodland and offers a 2 AA award winning restaurant
Find Out More