Charity Ball in memory of Gavin Till
Sunday, 25th of August 2013
This was posted by Lincoln Hockey Club prior to the creation of Lindum Hockey Club

Trisha Wells, the sister of Gavin Till, is organising a Halloween Charity Ball in memory of Gavin in November. The details are shown below.  
Gavin was a very enthusiastic and popular member of the club, playing goalkeeper for the 1st team and well known for lighting up the dance floor at social events. He sadly passed away last year at the age of 24 after complications relating to his treatment for leukaemia. Trisha is organising a Halloween event as it was Gavin's favourite time of year and is the perfect opportunity to raise funds for the charities that supported the family throughout what was understandably a difficult time.
Trisha is wondering if Lincoln Hockey Club would like to get a group of Gavin's friends together for the event.
Event Details
Charity Halloween Ball in support of CLIC Sargent (Children with Cancer Charity) and Macmillan Cancer. The Charity Ball will be held at The Assembly Rooms, Bailgate Lincoln on Saturday 2nd November 2013. The event will encompass a wide range of fundraising activities which is hoped will provide a crucial contribution to a target of raising £3000 for CLIC Sargent and Macmillan.
What does CLIC Sargent do?
Every day 10 families are told that their child has cancer. CLIC Sargent is the ONLY charity that offers them all round care and support. CLIC Sargent acts as a life line keeping families together when the unimaginable happens. They provide Clinical, emotional and financial care and support to families.
What does Macmillan do?
Macmillan is a source of support, helping with all the things that people affected by cancer want and need. It's not only patients who live with cancer; they also help carers, families and communities. They guide people through the system, supporting them every step of the way. They fund nurses and other specialist health care professionals and build cancer care centres. But we give so much more than medical help.

Click to see poster in full
This was posted by Lincoln Hockey Club prior to the creation of Lindum Hockey Club
Keeping you up to date
Club News & Alerts
Our Sponsors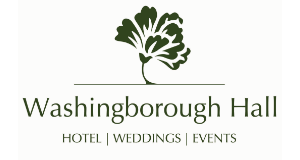 Washingborough Hall Hotel is a stunning early-Georgian building set in three acres of garden and woodland and offers a 2 AA award winning restaurant
Find Out More