Help Needed at The Lindum
Saturday, 12th of October 2013
This was posted by Lincoln Hockey Club prior to the creation of Lindum Hockey Club

Hi Lindum Clubs
We need some voluntary help please to clear the areas where the drains are at the back of the Club house. We have organised a skip for Sunday 13th October (a week on Sunday). Apologies but this is quiet an urgent job now. This will help add to the Sport England Hours re our input into the grant. We may need to rod and jet wash out the drains at the end.


We also could do with removing the wood benches; please keep your locks safe.
We could do with about ten bodies for 2 hours please.
Suggest we start Sunday 13th October at 10am and try to complete by 12 to
12.30pm if we have the numbers:
Work List:
•       Clear all rubbish from the rear of the Club House into skip.
•       Clear muck of the ground in this area.
•       Cut down and remove undergrowth from walls etc.
•       Unscrew hocks and seating from changing rooms at least real two rooms.
If each club could provide at least 3 people, four would be a bonus.
Equipment:
Shovels, work gloves and spades, plus screw drivers etc.
Thank you

This was posted by Lincoln Hockey Club prior to the creation of Lindum Hockey Club
Keeping you up to date
Club News & Alerts
Our Sponsors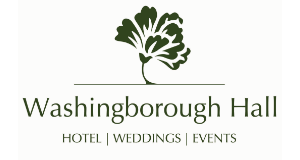 Washingborough Hall Hotel is a stunning early-Georgian building set in three acres of garden and woodland and offers a 2 AA award winning restaurant
Find Out More