Weekend Review (14th of December)
Monday, 16th of December 2013
This was posted by Lincoln Hockey Club prior to the creation of Lindum Hockey Club

The final league-game weekend of 2013 saw the Ladies' teams playing two City of Peterborough teams, and both with great results. The Ladies 1s brought home a convincing 7-2 win up the A1 while the Ladies 2s got their first win in the East Womens' Hockey League having been promoted at the start of the season.
| | | | | |
| --- | --- | --- | --- | --- |
| Team | Opposition | Location | Game Type | Result |
| Ladies 1st Team | City of Peterborough 1 | Away | League Game | Win 7 – 2 |
| Ladies 2nd Team | City of Peterborough 2 | Home | League Game | Win 2 – 1 |
Steph Brennan in the Lincoln Hockey Club Ladies 1 v. City of Peterborough 1, December the 14th Photograph courtesy of John D Grant
Match Reviews
Players, club members and supporters can provide a quick match review or club overview each weekend using the club's social media.
Penny Vinter in the build up to Ladies 1s game
@Lincoln_Hockey @KukriYorksNE New Kukri kit on and ready to go face Peterborough #bluearmy #hockeyfamily #bringiton
Tony Brennan in the build up to Ladies 1s game
Good luck to @sjbrennan12 and @Lincoln_Hockey away at @CoPHC and @EmmaBrennan11 and @MKHockeyClub home v @PHCChis_Hockey #hockeyfamily
Stephanie Brennan in response to the Ladies 1s game
Great win for @Lincoln_Hockey against Peterborough today – lovely way to round of the first half of the season #lovehockey
City of Peterborough Hockey Club in response to the weekend
@Lincoln_Hockey Our Christmas gift to you 🙂
Photographs
John Grant was pitch-side for the Ladies 1s game on Saturday and has kindly shared his photographs at http://johnd3.smugmug.com/Sports/City-Of-Peterborough-2-7.
Club Christmas Social
Lindsay Foster in response to the Christmas Social
Do Saturday nights get any better?! @Lincoln_Hockey christmas party. #raffle #inittowinit
"TP the Red-Nosed Reindeer…"

Photograph courtesy of Pete Rushmere
New Year Fixtures
The first league games of the new year will be for the Mens' teams on January the 4th. Prior to Christmas, though, there is a training session this Wednesday (18th of December) at the Lindum.
| | | | |
| --- | --- | --- | --- |
| Team | Opposition | Location | Game Type |
| Mens 1st Team | Ramgarhia 1 | Away | League Game |
| Mens 2nd Team | Garforth 1 | Home | League Game |
| Mens 3rd Team | Worksop 3 | Away | League Game |
Meanwhile the first Ladies' league games will take place on January the 11th. There aren't any plans for Thursday training this week.
| | | | |
| --- | --- | --- | --- |
| Team | Opposition | Location | Game Type |
| Ladies 1st Team | Lowestoft Ladies 1 | Home | League Game |
| Ladies 2nd Team | Alford & District 1 | Away | League Game |
Match times and meet times will be published closer to the time once details have been finalised for the new pitch at the Lindum. Likewise details of when training resumes in the new year will follow. Keep coming back to the website over Christmas for the annual mid-season review.

This was posted by Lincoln Hockey Club prior to the creation of Lindum Hockey Club
Keeping you up to date
Club News & Alerts
Our Sponsors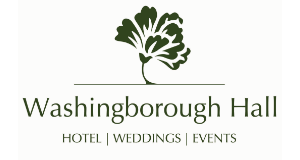 Washingborough Hall Hotel is a stunning early-Georgian building set in three acres of garden and woodland and offers a 2 AA award winning restaurant
Find Out More