Hockey at the start of 2014
Monday, 30th of December 2013
This was posted by Lincoln Hockey Club prior to the creation of Lindum Hockey Club

The new pitch at the Lindum Sports Association was laid down in the latter part of 2013, and was available for Lincoln Hockey Club to start training on in early December. This means that the start of 2014 is different from previous years where all of the pre-season planning has carried into the new year. Details on training, league games and this weekend's hockey is below.
Training
Club Training for everyone this week takes place on Thursday at the Lindum from 7.00pm – 8.30pm. This is for one week only so that nobody's forced to run around the day after the New Year parties but the men are ready for their league games at the weekend (see below). Next week, January the 8th and 9th, returns to Mens' training on Wednesday and Ladies' training on Thursday.
League Games
Although we're very excited with the new pitch at the Lindum, the decision has been taken for league games to continue to be played at Yarborough Leisure Centre for the moment. This is down to the unavailability of changing facilities at the Lindum while building work continues but will be reviewed on a monthly basis. League rules state that the opposition be given adequate facilities and, especially in the case of the Ladies 1's opponents, the club didn't feel that it was fair for travelling teams to either play at the Lindum, travel to Yarborough to clean and then return to the Lindum for teas, or simply travel back in their playing kit.
This Weekend's Games
Only the mens' teams have league games this weekend. Details are below…
| | | | | |
| --- | --- | --- | --- | --- |
| Team | Opposition | Location | Start Time | Meet Time |
| Mens 1st Team | Ramgarhia 1 | Thomas Danby College | 14:00 | 11:30 |
| Mens 2nd Team | Garforth 1 | Yarborough Leisure Centre | 13:30 | 12:45 |
| Mens 3rd Team | Worksop 3 | Valley School | 12:30 | 10:45 |
This was posted by Lincoln Hockey Club prior to the creation of Lindum Hockey Club
Keeping you up to date
Club News & Alerts
Our Sponsors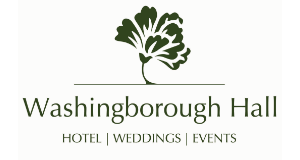 Washingborough Hall Hotel is a stunning early-Georgian building set in three acres of garden and woodland and offers a 2 AA award winning restaurant
Find Out More