Mens Development Team v. Thirsk in Play-Off
Monday, 31st of March 2014
This was posted by Lincoln Hockey Club prior to the creation of Lindum Hockey Club

Lincoln Hockey Club's Mens' Development Team, who won every league game they played in this season, travelled to Doncaster Town Fields for a play-off match on Saturday. The team finished top of the South Development Division of the Yorkshire League and so went on to play the winner of the North Division; Thirsk 3.
The game ended on a 1-1 draw which, although the first time the Lincoln side had come off the pitch without a win this year, seemed a fitting way to end the year against another successful Development team. With no flicks the spoils were shared across the two teams.
Photos courtesy of Cheryl Emmins / Sarah Buckley
Responses
Sarah Buckley
A great playoff match between the North & South division 7 winners, lots of family rivalry between Barnaby, his cousin Sam and of course Uncle Trevor. Well played everyone!
John Sisman
Great game played by a super bunch of kids with bags of talent – played in a great spirit as well.
Cheryl Emmins
What a game yesterday the development team had. Winners of the South and North Yorkshire league played each other. Exciting from beginning to end. Exhausting to play and exhausting to watch. Couldn't split these two fantastic teams.
1-1 draw
John Sisman in response to a weekend of Development Hockey…
Fantastic – great to see both the male and female junior players stepping up so successfully into senior hockey!

This was posted by Lincoln Hockey Club prior to the creation of Lindum Hockey Club
Keeping you up to date
Club News & Alerts
Our Sponsors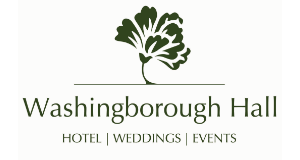 Washingborough Hall Hotel is a stunning early-Georgian building set in three acres of garden and woodland and offers a 2 AA award winning restaurant
Find Out More