Summer League Results 2014
Wednesday, 30th of July 2014
This was posted by Lincoln Roses Hockey Club prior to the creation of Lindum Hockey Club
This year saw the introduction of the Lindum Sports Association Summer Hockey Leagues run in conjunction with Hurricane Sports.
There were two leagues running; Men's 7-a-side on a Tuesday evening and Mixed 11-a-side on a Wednesday and Thursday evenings. Following a high demand the club entered two teams into each, a main team and a development team to enable all abilities to take part and have fun. Many of the others teams taking part also heavily featured Lincoln Roses members which was great to see so many involved over the 'off season'.
The final league table for the Men's 7-a-side league can be seen below. After the league was over, it was spilt into two halves forming a Championship and Shield knockout competition.
Championship Winners: Hotshots
Shield Winners: Horncastle
Again following the same format as the Men's 7s competition, the Mixed 11-a-side final league table can be seen below.
Championship Winners: Lincoln Roses HC
Shield Winners: Lincoln HC Development
Although finishing second in the league and after winning on penalty flicks against Brigg, the LRHC side went on the face Warriors in the Championship final. Having lost in the league format to Warriors it was going to be a battle, however LRHC went on to win 5-0 and take the Championship Crown. During the final game there was a stage when all 22 of the players on the pitch were Lincoln Roses members which is great to see and shows the strength and depth of the whole club.
Well done to all those who have taken part in these leagues, we hope they are a sign of things to come for the season ahead. The club looks forward to taking part in both competitions again next year.
This was posted by Lincoln Roses Hockey Club prior to the creation of Lindum Hockey Club
Keeping you up to date
Club News & Alerts
Our Sponsors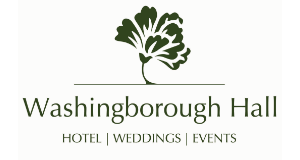 Washingborough Hall Hotel is a stunning early-Georgian building set in three acres of garden and woodland and offers a 2 AA award winning restaurant
Find Out More