Lincolnshire Junior Hockey Development Training (JDC)
Sunday, 3rd of August 2014
This was posted by Lincoln Hockey Club prior to the creation of Lindum Hockey Club

The Junior Development Centres are open to junior hockey players between the ages of 11-17 who enjoy playing hockey and want to enter England Hockey's Single System. There are three age groups; Under 13, Under 15 and Under 17 for both Boys and Girls with venues spread throughout the county of Lincolnshire.
All young players with some hockey experience are very welcome to attend the sessions.The timetable for the sessions can be found below by clicking on the image.
Timetable updated August the 5th, 2014
Veronica Chamberlin, the Lincolnshire Hockey Youth Secretary, says that "Lincolnshire as a county has a good depth of talented young players seen at the Lincolnshire Friendly Under 12 & Under 14 leagues, which is good testament to the excellent coaching taking place within its clubs, so it would be wonderful to see more of this talent attending JDC training this year."
If interested please sign up on www.ehbplayersystem.co.uk or contact [email protected].
Selection for Junior Academy Centre (JAC) training occurs at the end of December and into January where players will then go on to county games with the other Eastern counties. After completing the JAC training period, players are nominated by their coaches to the JRPC (Junior Regional Performance Centers).
More information;
This was posted by Lincoln Hockey Club prior to the creation of Lindum Hockey Club
Keeping you up to date
Club News & Alerts
Our Sponsors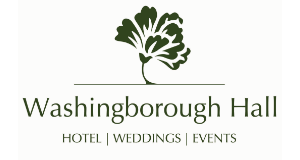 Washingborough Hall Hotel is a stunning early-Georgian building set in three acres of garden and woodland and offers a 2 AA award winning restaurant
Find Out More