Pre-Season Hockey Training at Lincoln Hockey Club
Friday, 8th of August 2014
This was posted by Lincoln Hockey Club prior to the creation of Lindum Hockey Club

With the new hockey year for Senior, Junior and Veteran players approaching in October, and with friendlies arranged for beforehand and fixtures being finalised for the 2014 / 2015 season, pre-season training has already begun in most cases and details on this and how to get involved at Lincoln Hockey Club is below. All training takes place at the Lindum Sports Association.
Junior Players
Players from the ages of 5 to 16 years of age can get involved in Saturday morning hockey training. Training takes place on a Saturday morning, every other week during the summer. This then becomes every Saturday from September onwards.
New youth hockey players are more than welcome to come down to Saturday morning training with their parents and find out more from our Head Coach Tony Perrin. The first session is free.
More information:
Senior Players
The first pre-season training session took place on August the 6th at the Lindum Sports Association, and will continue throughout August on a Wednesday from 7:30pm for all senior club members (all teams / genders). Once we get closer to the league season, and everyone returns from holiday, training will be split up into individual teams. An announcement will be made on training times for the new hockey year by the end of August.
New players to the club who have played hockey before, and feel confident enough in their skills, are very welcome to come down and join in senior training during August.
Where: Lindum Sports Association
When: Wednesdays throughout August, 7:30pm – 10pm
More information:
New Players
If you'd like to start playing field hockey in Lincoln but are new to the sport, our Ladies' Club Coach Claire Mackinder is holding hockey sessions for newcomers to hockey each Wednesday in August prior to Senior Training. This takes place from 6:30pm – 7:30pm and is a great way into playing club hockey from a level that you may be more comfortable with. There is no pressure for you to attend this over club training (you're welcome to attend both if you wish) and is another option that's available to newcomers of Lincoln Hockey Club.
Where: Lindum Sports Association
When: Wednesdays throughout August, 6:30pm – 7:30pm

This was posted by Lincoln Hockey Club prior to the creation of Lindum Hockey Club
Keeping you up to date
Club News & Alerts
Our Sponsors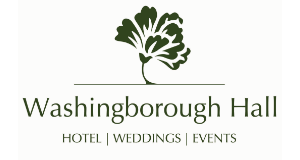 Washingborough Hall Hotel is a stunning early-Georgian building set in three acres of garden and woodland and offers a 2 AA award winning restaurant
Find Out More