Winning weekend for all teams
Wednesday, 8th of October 2014
This was posted by Lincoln Roses Hockey Club prior to the creation of Lindum Hockey Club
Saturday 4th October League Games
Ladies
1s 1-0 win vs Harrogate (Goal from A.Green)
2s 3-0 win vs Hornsea (conceded by opposition)
3s no game
4s no game
Men's
1s win 4-3 vs Huddersfield (goals from S.Temple-Baxter, S.O'kelly, D.Knowles and G.Johnson) Match report below
2s win 9-0 vs Huddersfield (goals from J.Dewhurst (5), S.Adams, M.Eales, C.Hearn and G.Fowler)
3s win 2-1 vs Leeds (goals from A.Mountain and A.Gorman)
4s no game
Sunday 5th October Yorkshire Cup Games
Ladies 1 vs Kingston Upon Hull
2-1 win, goals from A.Green and N.Jinks
Ladies 2 vs Grasshoppers
5-0 win, goals from A.Carlin (2), R.Bradley, I.North, and D.Sleight
Mens 1st XI Match Report

The game started at a frantic pace for roses with both twigg and Pinder going close with early efforts at goal. A sustained period of pressure led to a series of short corners. A miss fed injection which was collect by Temple Baxter in which his mis hit shot deceived the Huddersfield GK and nestled into the right corner of the goal.
This seemed to spark Huddersfield into action and with their agricultural style of hockey, made the most of a counter attack in which they dually converted to score a 2v1 against a helpless Kelmsley.
Parity was however restored after some good work down the right between knowledge and stopper in which the letters cross found O'keily to deflect in front of a helpless gk to put roses 2-1 up at the break.
The second half followed in much the same fashion and about 2 mins in, a smash ball from the left from Temple Baxter found the veteran Knowles poaching in front of the Huddersfield keeper to sweep home a reverse hit shot into the goal to give roses a little bit of breathing space.
Huddersfield started to exert some pressure of their own and after some great defensive work from White and Lowe, who released the ball to Pinder, who fed a delightful through ball to Twigg for a 1v1 in which he unselfishly decided to feed the ball to the on rushing O'keily in which it was intercepted on the back stock resulting in a PF. Johnson converted again with ease and poise.
This led to a major push from Huddersfield, who scored a very scrappy uncleared short corner from the roses defence, making it 4-2. But roses using huddersfields own game against them, Lowe feeding Temple Baxter, who fed Pinder high up the pitch, and a dashing 60yrd run from Lowe resulted in him receiving the ball with the goal gapping In front of him. Unfortunately his shot missing by millimetres.
A minute later, Huddersfield broke and scored leaving a tense final 5 mins for the roses back line, and with some last ditch tackles from white, lowe and Ingram, help out the game to take all 3 points and keep the unbeaten run in the league.
Next up for roses. North Shields at home. Should be a cracker as both sides hold unbeaten records.
This was posted by Lincoln Roses Hockey Club prior to the creation of Lindum Hockey Club
Keeping you up to date
Club News & Alerts
Our Sponsors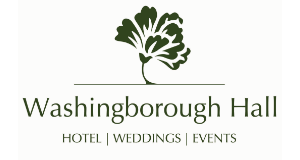 Washingborough Hall Hotel is a stunning early-Georgian building set in three acres of garden and woodland and offers a 2 AA award winning restaurant
Find Out More