Frozen Games, December the 13th
Saturday, 13th of December 2014
This was posted by Lincoln Hockey Club prior to the creation of Lindum Hockey Club

Another week of near-freezing temperatures and an overnight frost are casting question marks over today's fixtures. Despite the outlook for today being sunny, temperatures are unlikely to top three degrees centigrade. The latest information about today's games are below.

Ladies 1s
The first home game of the day at the Lindum Sports Association has been called off. This was against Watton 1.
Ladies 2s
The Ladies 2s' game against Long Sutton 2, away at 2:30pm at Peele School, has been called off.
Ladies 3s
The first game of the day was Ladies 3s' game versus Leadenham 1 due to be played at Yarborough at noon. This has been called off following advice from Yarborough Leisure Centre about the suitability of the pitch.
Mens 1s
The away game against Leeds University is off.
Mens 2s
We've taken the decision that the pitch at the Lindum Sports Association won't be in any fit state at 4:30pm, especially with the temperature expected to drop again before the scheduled end of the game.
Mens 3s
Kingston-upon-Hull Hockey Club have called off today's game, away, at the Thomas Ferens Academy. This was a 13:45 start time.
Mens 4s
The Development Team's game against Rotherham Hockey Club, away at 3pm, is off.
In Conclusion
All club games this weekend are off.

This was posted by Lincoln Hockey Club prior to the creation of Lindum Hockey Club
Keeping you up to date
Club News & Alerts
Our Sponsors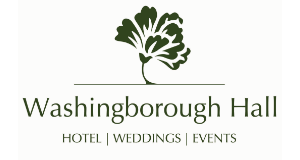 Washingborough Hall Hotel is a stunning early-Georgian building set in three acres of garden and woodland and offers a 2 AA award winning restaurant
Find Out More