Longsutton Hockey Tournament Match Report
Thursday, 15th of January 2015
This was posted by Lincoln Hockey Club prior to the creation of Lindum Hockey Club

A big well done to all who travelled to Longsutton on Sunday to play in the A and B team. You were:- Cam, Eleanor, Isabel, Tyler, Fraser, Evie, Pearl, Tom, Rob, Emily, Ruby, Chloe, Olivia, Sarah, Reuben, Katie and George.
Both Tony and I, think that there was a lot of good hockey going on today, lots from both teams. The B team certainly played some of the best hockey I have seen from them in their first game and in the last game. Determination counts for a lot doesn't it. Never give up is a motto I get my team to live by too, so would encourage that from all of you. From the A team some good battling against some tough opposition, remember you are a young team, some of you significantly younger than your opposition with at least a year or two left in this age group, so much chance and time to build on today's results and start to challenge for the title. Don't be frightened of players that are bigger than you. If any of you know of the story of David and Goliath then you will know that the little ones are sometimes the best.
Tony, all of your parents and myself saw lots of determined play, some good short corners, some ice strong tackles and nice movement off the ball. On Saturday mornings we need to work on connecting those things together. Speed of decision making and spreading the ball to use the whole width of the pitch will very quickly make a big difference. I suspect a few of you will be sporting the odd bruise by tomorrow morning, I am very proud of the way that you carried on when it hurt a bit, qualities of great sportsman.
Fingers crossed it is a little bit warmer next month, maybe for us supporters anyway!! Thank you for some excellent efforts and a lovely day.
Have a good week at school, see you in Saturday morning,
Caz and TP.

This was posted by Lincoln Hockey Club prior to the creation of Lindum Hockey Club
Keeping you up to date
Club News & Alerts
Our Sponsors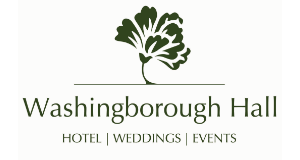 Washingborough Hall Hotel is a stunning early-Georgian building set in three acres of garden and woodland and offers a 2 AA award winning restaurant
Find Out More
Online Shop
Junior Baselayer Top Large (30-34" Chest)
£25.00
Shop Online