Weekly Hockey Round Up: Ladies Teams
Thursday, 15th of January 2015
This was posted by Lincoln Hockey Club prior to the creation of Lindum Hockey Club
Last Week's Results
Team
Opposition
Location
Result
Scorers
Ladies 1st Team
Watton 1
Home
Win 2 – 0
Ladies 2nd Team
Spalding 3
Home
Win 7-0

Leanne (2)
Charlotte (2)
Caz (1)
Rachel (1)
Gemma (1)

Ladies 3rd Team
Spalding 2
Away
Drew 0-0
1st Team Match Report
The blustery conditions made Watton think twice about travelling to us, but fortunately they did decide to brave it. We only had one umpire at 1.30pm and nobody had heard from Steve regarding his whereabouts, so coach Paul started the game as the second umpire. Lincoln started the game well, with the gale force wind behind us. Our build up play was slick and Watton defended well to keep us from taking an early lead. Lizzie demonstrated some first class commitment – joining us to play despite having only just returned from a skiing trip that morning. The Yarborough conditions caught her out, however, and she made her entrance to the game with an epic fall just inside our own half. Steve arrived and there was an umpire substitution. We took the lead after about 20 minutes – I'm not gonna lie – I can't really remember how it came about – quite a scrappy phase of play in the 'D' following some good saves by the Watton keeper – the final touch coming from Ruby or Kate (This is probably why I don't write match reports!!?). Minimal celebrations (I think we were all expecting the whistle to blow the other way) but a goal all the same! Penny gave the Watton youngsters some lessons in 'physical presence' – one was acquainted with the astro turf on the back of the head – giving us all a 2minute breather while she recovered.
The half time team talk was positive, but brief, and before we knew it we were back on it. This time – with the gale force wind against us. We didn't start the second half as strongly as the first and we successfully defended a second short corner after only a few minutes. We had some phases of attacking play and attempted some short corners of our own – Lizzie ended up on the floor again following a swing-and-miss attempt to convert Megans cross. The highlight of the second half was undoubtedly Kates 'Wonder Goal'. The phase of play started with us defending a short corner, some swift passing through the midfield saw Kate chasing a long ball up the left channel on her own. After successfully catching up with the ball and bringing it under control she looked around to find that support was still on its way. Undeterred by the lack of options Kate drove into the 'D' and calmly belted the ball into the goal – straight through a hole in the net at waist height. If it hadn't been for her own celebration we would never have known it had actually gone in. 2-0 Lincoln.
The remainder of the half was uneventful, but hard work in the windy conditions. Girlie of the game was a tie between Lizzie, Kate, Sarah and Max. Dick of the Day was Lizzie – for her inability to stay on her feet.
2nd Team Match Report
This weekend our other rearranged game, this time Spalding (III) team, a repeat of our first game of the season. Spalding have some very young but talented players and they had kept us to a two nil victory the first time round, all be it with only ten players for us. The key today was not to think it would be too easy!!!!!
Today was bright and sunny but oh so, so windy! We had a strong team out, the whistle went and the first twenty five seconds were beautiful, five passes, a shot, a goal, one nil to us. A great start. We had some good play for the next five minutes and won quite a few penalty corners. Unlike last week, three corkers, today they just weren't working for us. Hhhhhhmmmm, what to do? A couple of switches, another corner and a goal, that was better. The rest of the half was nothing to really write home about, misplaced passes, the odd mistimed tackle and something uncommon for us, but a bit of negativity. Blow the whistle!!
Paul and I did our half time talk, pick up the pace, play our hockey, do what we do well and do it now!!!!! Spalding had risen to fight us, we needed to do the same.
What I absolutely love and always have about my team is the way we work together, pick up the pace and cliche beyond cliche rise to the challenge we set ourselves. The second half performance was far better. Team play, better choices of passes, all the team tracking back to defend, better quality passes and shots on goal. We scored off successful corners and open play. We defended well from hit outs and turned these into successful counter attacks around their d with a clear determination to win the ball. A good lesson we learnt last year, despite the many tough games, was to turn things round when we, ourselves were not playing at our best, irrespective of what the opposition are doing. We did this today and I am very proud. The second half saw five goals go in, a great team effort. Final score 7:0. Well done everyone.
Goals came from Leanne (2), Charlotte (2), Caz (1), Rachel (1) and Gemma (1)
Girlie of the Game Rachel.
Thanks to Phil, John (no cards needed for us!!) and all of you who braved the wind to support us, thank you.
Most importantly from today, a big hip hip hurray for Leanne and Andy, a massive congratulations from all of us.
See you all at training on Wednesday at seven,
Thanks, Caz xx
3rd Team Match Report
A brilliant start to the new year drawing against the 2nd placed team in the league. Quote from their coach 'you need to give us some tips on good defending'!! We began well passing and making the ball do the work. It was a great team effort from the beginning with end to end hockey. Charlotte F played superbly in goal coming out to meet the ball. Lots of passing left and right as well as around the back. It was evident that the youngsters' confidence has grown as they displayed excellent skills through their tackling and constructive play. The level of our performance was consistent throughout the match with quite a few shots on goal. A supreme effort from everyone- well done!
Girlies of the game – Charlotte Fosker, Sarah Buckley, Jacqui Gillespie, Kate Andrews, Kate Fitzpatrick, Charlotte Simpson, Rosie Thomas, Laura Latarche, Gemma Barnsdale, Leann, Eve Wilson, Sally Gregory
Next Week's Team Sheets
Ladies 1 Vs. Wisbech (A)
Becki Hamnett
Bev Steel
Penny 'Crayon' Vinter
Libby Thorne
Sarah Farrington
Lizzie Jaines
Megan Jones
Emma Geary
Gabby Dunn
Vic Fiddies
Kate Hall
Ruby Gale
Ladies 2 Vs. Splisby (H)
Kayleigh Porter
Charlotte Pell-Reynolds
Caz May
Nicky Desmond
Megan Wing
Gemma Lewis
Phoebe Merritt
Laura Bellamy
Becky Watson
Laura Rigby
Leanne Richmond
Kerry Rough
Ladies 3 Vs. Louth 2 (A)
Jacqui Gillespie
Sally Gregory
Sarah Buckley
Leann Anderson
Charlotte Simpson
Charlotte Foster
Kate Fitzpatrick
Kate Andrews
Laura Latarche
Rosie Thomas
Alex Burnett
This was posted by Lincoln Hockey Club prior to the creation of Lindum Hockey Club
Keeping you up to date
Club News & Alerts
Our Sponsors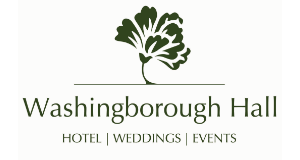 Washingborough Hall Hotel is a stunning early-Georgian building set in three acres of garden and woodland and offers a 2 AA award winning restaurant
Find Out More