Get Your Kit On for Sports Funding
Thursday, 12th of November 2015
Cuts of 25-40% to sport's funding in the UK from the Chancellor of the Exchequer are widely expected in the Government's Spending Review on the 25th of November. Reductions at this level for the Department For Culture, Media and Sport would cost community sport significant amounts of investment.
Please have a read of this important website from GetYourKitOn, for community sport. The expected cuts will have an impact on Lindum Hockey Club and all other community based sports clubs, and could mean potential further income will be sought from us all as club members. In the past both previous hockey clubs, prior to the merge, benefited from a lot of funding and Lindum Hockey Club are in the process of obtaining three to five grants that may be cut in this new scheme, which would see the potential development of the club hindered.
We are asking everybody to show their support for grassroots sport and how much they value government investment into the sector.
Please have a read of the website at http://www.getyourkiton.team/ and make your feelings known.
Keeping you up to date
Club News & Alerts
Our Sponsors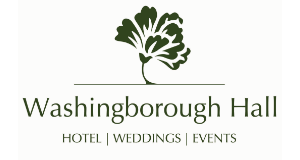 Washingborough Hall Hotel is a stunning early-Georgian building set in three acres of garden and woodland and offers a 2 AA award winning restaurant
Find Out More