Lindum Club Meeting
Thursday, 14th of January 2016
A club-wide gathering has been organised for next month in recognition of the first six months of Lindum Hockey Club's existence. Lindum Hockey Club is the newly formed result of a merger of Lincoln and Lincoln Roses Hockey Clubs. As with any merger not everything has run smoothly and inevitably some things have gone better than others. There are in excess of 720 members in the club which means getting to know new people and understanding how they work while the matter of the everyday running of an amateur sports club still has to take place.
The Committee is keen to engage with club members and provide an open forum for feedback and questions. The details are as follows;
Date: February the 8th, 2016
Time: 7pm
Location: Lindum Sports Association
This event is open to the whole club; senior members, University student members and junior members (+ their parents).
Ask Your Question(s)
Questions raised at the meeting need to be submitted beforehand, though the closing date has now passed.
Keeping you up to date
Club News & Alerts
Our Sponsors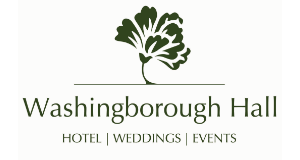 Washingborough Hall Hotel is a stunning early-Georgian building set in three acres of garden and woodland and offers a 2 AA award winning restaurant
Find Out More