Upcoming Social Events
Tuesday, 16th of February 2016
Posted by Caz May
Caz May, of Lindum Hockey Club's Social Team, has released details of a couple of upcoming social events to add to your diary.
Casual Evening at the Lindum
On Saturday the 20th of February we intend to have a casual evening at the lindum, a few drinks with whomever would like to join in, followed potentially by a sojourn onto the Bail. Everyone welcome, definitely the more the merrier. Dry January over and all!!
End of Season Ball
The second is a far more formal event. The first annual Lindum Hockey Club Ball will take place on Friday, April the 22nd, at the County Assembly Rooms on the Bailgate.
Tickets will be on a first come first served basis and will be on sale shortly at £35 per person. The evening will include the meal, newly designed awards, a disco and of course a very well stocked bar. As the first in this new era of our new club, let's make it one worth repeating.
I will give the heads up when tickets and menu choices are available, but dust off your dancing shoes and fancy suits and dresses, the click is ticking.
Keeping you up to date
Club News & Alerts
Our Sponsors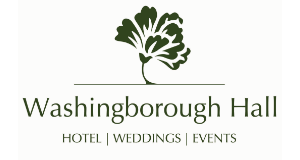 Washingborough Hall Hotel is a stunning early-Georgian building set in three acres of garden and woodland and offers a 2 AA award winning restaurant
Find Out More