GB Colleges Playing Hockey at the Lindum
Tomorrow, Sunday the 10th of April, GB Colleges are playing a couple of fixtures at the Lindum Sports Association.
There are two games that GB Colleges will be partaking in; a Lindum Mens' Select Squad at 11am and Lincolnshire Hockey at 2:30pm.
It would be great to get some support down at the Lindum and celebrate a great day of hockey.
Save The Date
Add "GB Colleges Playing Hockey at the Lindum" on April the 10th to your Calendar
Add to Calendar
2016-04-10 11:00:00
2016-04-10 12:30:00<
Europe/London
GB Colleges Playing Hockey at the Lindum
Tomorrow, Sunday the 10th of April, GB Colleges are playing a couple of fixtures at the Lindum Sports Association - Lindum Hockey Club - https://lindumhockey.co.uk/2016/04/09/gb-colleges-playing-hockey-lindum/
Lindum Sports Association
Lindum Hockey Club
[email protected]
Save The Date
Add to Calendar
2016-04-10 11:00:00
2016-04-10 12:30:00<
Europe/London
GB Colleges Playing Hockey at the Lindum
Tomorrow, Sunday the 10th of April, GB Colleges are playing a couple of fixtures at the Lindum Sports Association - Lindum Hockey Club - https://lindumhockey.co.uk/2016/04/09/gb-colleges-playing-hockey-lindum/
Lindum Sports Association
Lindum Hockey Club
[email protected]
Keeping you up to date
Club News & Alerts
Our Sponsors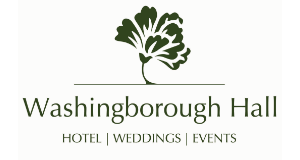 Washingborough Hall Hotel is a stunning early-Georgian building set in three acres of garden and woodland and offers a 2 AA award winning restaurant
Find Out More