Yorkshire Premier Playoff for the North
Wednesday, 27th of April 2016
The Ladies 1st Team's "Yorkshire Playoff" is to tale place on May the 7th in Doncaster versus Leeds Adel 2.
As a part of the merger of clubs last year, between Lincoln Roses Hockey Club and Lincoln Hockey Club to form Lindum Hockey Club, we were permitted a play-off fixture for our Ladies 1s with an opportunity to place a team in North Hockey's Division 2 from the 2016 / 2017 season. The reason why this has come in now is because the merge took place too late at the end of the 2014 / 2015 season to change which teams were moving around in the respective leagues. Following the end of the recent hockey season, it has now become apparent who we will be playing in this fixture.
Leeds Adel 1 have achieved promotion to North 1, the so University of Leeds 2 are automatically promoted and the teams to take part in the resulting play-off are our Ladies 1st Team and Leeds Adel 2.
The match is scheduled for the 7th of May at Doncaster Town Fields, where Doncaster Hockey Club play, for a 1:30pm start.
Whatever the result of this fixture and the options it provides the club, it would be great to see some support for the Lindum Ladies 1st Team.
UPDATE
This fixture is currently not going to be played on the 7th of May, 2016
Further information on the state of the playoff will be published later.
Keeping you up to date
Club News & Alerts
Our Sponsors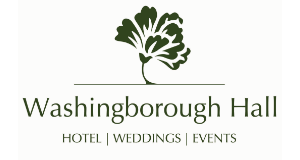 Washingborough Hall Hotel is a stunning early-Georgian building set in three acres of garden and woodland and offers a 2 AA award winning restaurant
Find Out More