Friday Nights of Hockey
Wednesday, 11th of May 2016
Throughout the summer Lindum Hockey Club will be holding Friday night hockey in a more relaxed environment.
As mentioned previously, as a part of Lindum Hockey Club's Summer Hockey Programme, Friday nights are all about a more laid-back and social approach to playing, all at the Lindum Sports Association.
UPDATE: 6th of July 2016
Pay and play is going well so we have decided to extend this programme up to, and including, the 22nd of July. The quiz, along with pie and peas, will move to that night to complete the summer season.
Pay and Play
Pay and Play Hockey sessions are for all abilities and perfect for those who haven't played in a while.
There's absolutely no commitment; participants can come every week, every month and fit the sessions around their lifestyles.
No need to book a place just turn up and play.
Sticks available for those wanting to give the sport ago.
Shin pads and trainers must be worn and we suggest that all hockey players wear a gum shield.
50p gets you a fun evening of hockey
See details on the Pay and Play sessions that have been running on a Monday night since Christmas.
Back2Hockey
Back2Hockey is an England Hockey initiative that our qualified coaches run to bring newcomers into the sport or players who used to play, but haven't recently, back into playing again. The aim of these sessions is to introduce hockey to players in a more friendly, sociable way rather than putting them onto a pitch with seasoned players right from the start.
Players who start now should hopefully be in a position to be confident enough in their skills to participate in full, club training for the start of the next hockey season in August / September.
Back2Hockey costs just 50p per session and we can lend hockey sticks if you need one.
Club Activity Evenings
Club activity evenings, mainly surrounding social hockey, will also be held including barbecues and other social events.
See our "Summer Social Events" for more details.
Unless otherwise stated for social events (where numbers are required beforehand) there is no need to pre-book for any of the above events; just come down and join in!
Calendar
The timetable, and the coaches involved for each session, is as follows;
Date
Activities 630-8pm
Activity Leader
Social
13th May
Pay and Play

Back 2 Hockey

Family Fun

John Harrison
20th May
Pay and Play

Back 2 Hockey

Family Fun

Tom Saunders
Club BBQ 630-8pm
27th May
Pay and Play

Back 2 Hockey

Family Fun

Tom Saunders

3rd June
Pay and Play

Back 2 Hockey

Family Fun

Gary Johnson
Fish and Chips 8-9pm (pre order online)
10th June
No Activities EH Coaching Course
17th June
Pay and Play

Back 2 Hockey

Family Fun

Glyn Fowler
24th June
Pay and Play

Back 2 Hockey

Family Fun

Gary Johnson
1st July
Pay and Play

Back 2 Hockey

Family Fun

John Harrison
8th July
Pay and Play

Back 2 Hockey

Family Fun

TBC
15th July
Pay and Play

Back 2 Hockey

TBC
22nd July
Pay and Play

Back 2 Hockey

TBC
End of Summer Season Social Event
Quiz and Pie n' Peas
Keeping you up to date
Club News & Alerts
Our Sponsors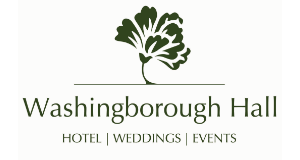 Washingborough Hall Hotel is a stunning early-Georgian building set in three acres of garden and woodland and offers a 2 AA award winning restaurant
Find Out More