University of Lincoln HC Lose Funding
Saturday, 14th of May 2016
The University of Lincoln Hockey Club has lost its funding from the University's Student Union
In what can only be described as incredibly disappointing news for those directly impacted by it, it was announced on Thursday that the University of Lincoln Hockey Club has had their BUCS funding cut for all five teams. BUCS, British Universities and Colleges Sport, are the governing body for university sport in the United Kingdom and, in their own words "enhance the student experience through sport". Funding for BUCS sports at Lincoln is allocated by the Student Union who informed the University Club, who we are affiliated to, that they will not be allocated any funds for the next academic year.
From the perspective of our club members who aren't involved directly with the University, this has the potential to greatly affect the size of our teams and the ongoing participation of hockey in the city. Beyond that, it's never a positive to see funding cut for any sport, let alone field hockey.
Emma Grange and Elliott Dalton, Presidents of the Society, announced on Thursday "Some disappointing news for ULHC today as we have lost our BUCS funding for all five of our teams in an 'elite strategy plan' set out by the Students' Union. Everyone in the society is so disappointed with this news"
Plans are currently being forged by the society to lodge a formal appeal, which will be formally heard on June the 6th.
Here's some disappointing news that we have received today regarding our BUCS funding for next year. https://t.co/Pzl2Ene0rN

— ULHC (@LincolnUniHC) May 12, 2016
Really disappointing decision not just for hockey but all sports involved. Interested to see SU justification https://t.co/5cnE0J3T6I

— Matt Ingram (@Matt_Ingram20) May 12, 2016
@LincolnUniHC @unilincoln @lincolnSU I don't see how this helps the universities case. You're purely pushing potential students away..

— Magali Johnson (@magalicj) May 12, 2016
Lindum Hockey Club shows its support to our fellow University of Lincoln hockey players / colleagues. 
Update: May the 14th
A further announcement from Emma and and Elliot has shown a small consolation for two of the society's teams.
"After a meeting with the SU we have managed to secure two teams in BUCS for next year! (1 Ladies' and 1 Men's)
These teams are self funded and therefore the money from the hockey account will be used to run these competitive teams. We must stress that we are still in the process of appealing the decision for all five teams, and we will not give up on the other three teams in the club.
If the appeal is successful then BUCS is still an option for the other teams with late entry."
Keeping you up to date
Club News & Alerts
Our Sponsors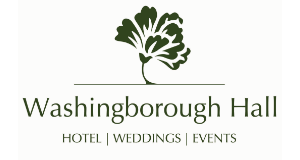 Washingborough Hall Hotel is a stunning early-Georgian building set in three acres of garden and woodland and offers a 2 AA award winning restaurant
Find Out More