Selection of Captains
Captaincy is one of the key drivers of the success of Lindum Hockey Club and they play such a vital role in the smooth running of the club. In order to ensure that teams are able to run smoothly next year, we would like to invite male players to put their names forward as captains of the men's 4th, 5th, 6th, 7th and 8th teams, and female players who are interested in becoming captains of the ladies 4th, 5th and 6th teams.
To express an interest in becoming a team captain, or for more information on the role, for the teams listed above for the 2016 / 2017 season, please contact [email protected] at your earliest opportunity.
Captains for Teams 1, 2 and 3
The committee has decided that the captains for both the Mens' and Ladies' 1st, 2nd and 3rd teams will be proposed by the playing committee (team managers, coaches and selection chairs) and thereafter ratified by the full committee. This decision has been taken to ensure that our high performance squads have the right players available to them in each squad.
Keeping you up to date
Club News & Alerts
Our Sponsors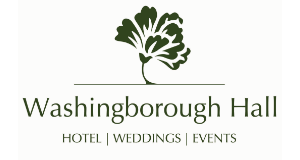 Washingborough Hall Hotel is a stunning early-Georgian building set in three acres of garden and woodland and offers a 2 AA award winning restaurant
Find Out More