Guide to the Rio Olympics Hockey
We've produced a handy guide to Great Britain Hockey's Olympic schedule, starting next month in Rio.
A month today sees the Mens Great Britain Hockey Team take on Belgium in the first of Great Britain's Olympic Games. Despite Brazil being four hours ahead of us, many of the games are on during sociable hours in the UK.
The Women take on Australia, India, Argentina, Japan and USA in their Pool B, while the Men play Belgium, New Zealand, hosts Brazil, Australia and Spain. Hopefully both teams will be through to the quarter-finals, semi-finals and finals that will take place in mid-August.
To follow the 12 days of Olympic hockey in Rio, we've produced a guide showing dates, times and opposition so that you never miss any international hockey this summer.
To see the full schedule click here or on the image below.
Keeping you up to date
Club News & Alerts
Our Sponsors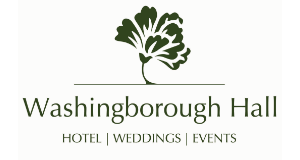 Washingborough Hall Hotel is a stunning early-Georgian building set in three acres of garden and woodland and offers a 2 AA award winning restaurant
Find Out More