2015 / 2016 Award Winners
Monday, 18th of July 2016
A fine, warm summers' day in July saw the club come together to celebrate our first year as a new club, by celebrating the achievements of our players.
The pitch was in use for the first hour as junior and senior players took to the astro for some inter-club hockey.
The club then made their way up to the clubhouse to announce award winners, before the culinary skills of Fez and Harry were tested by the turnout.
Junior Awards
The Junior Awards were announced first.
Representatives from club sponsors Hurricane Sports, Panthera GB and Spiral Media E-commerce gave out certificates to our Junior players before the announcement of the winners for the boys' and girls' awards for each age group.
Most improved Under 8 Boy
Sebastien Mattock
Most improved Under 8 Girl
Neave Latarche
Player Of The Season Under 8 Boy
William Mellor
Player Of The Season Under 8 Girl
Georgie Kirk
Most Improved Under 10 Boy
Tommy Boyes
Most Improved Under 10 Girl
Erin Stubbs
Player Of The Season Under 10 Boy
James Niven
Player Of The Season Under 10 Girl
Louisa Muir
Most Improved Under 12 Boy
Lewis Keyworth
Most Improved Under 12 Girl
Zara Jenkins
Player Of The Season Under 12 Boy
Scott Taylor
Player Of The Season Under 12 Girl
Ruby Rutherford
Most Improved Under 14 Boy
Harvey Clarkson
Most Improved Under 14 Girl
Poppy Buckley
Player Of The Season Under 14 Boy
Angus Graham
Player Of The Season Under 14 Girl
Abbie Willgoose
Most Improved Goalkeeper
Cameron Smith
Top award: Junior Club Player Of The Year
Angus Graham
Senior Awards: Ladies
Ladies 1st Team Captains Player
Sarah Farrington
Ladies 2nd Team Captains Player
Leanne Richmond
Leanne-Richmond—Ladies-2nd-Team-Captains-Player-2016
Ladies 3rd Team Captains Player
Hollie Brett
Ladies 4th Team Captains Player
Zoe Mair
Ladies 5th Team Captains Player
Trish Halmshaw
Ladies 6th Team Captains Player
Mel Sharpe
Senior Awards: Mens
Men's 1st Team Captains Player
Stephen Glodkowski
Men's 2nd Team Captains Player
Geoff Ngao
Men's 3rd Team Captains Player
Jake Sales
Men's 4th Team Captains Player
Ant Gorman
Men's 5th Team Captains Player
Darren Middleton
Men's 6th Team Captains Player
John Davies
Men's 7th Team Captains Player
Andrew Taylor
Andrew Taylor, Men's 7th Team Captains Player
Men's Development Team Captains Player
Frazer Mosley
Keeping you up to date
Club News & Alerts
Our Sponsors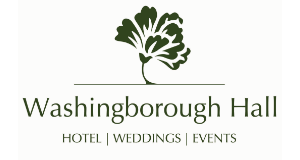 Washingborough Hall Hotel is a stunning early-Georgian building set in three acres of garden and woodland and offers a 2 AA award winning restaurant
Find Out More