Hurricane Sports' Hockey Participation
Monday, 24th of October 2016
Hurricane Sports Foundation has been approved to enter Aviva Insurance's Community Fund for the chance to win up to £25,000
Lindum Hockey Club's "Hockey Provisioning Partner", Hurricane Sports, work to deliver projects and programmes in the Lincolnshire area and beyond in order to, amongst other things, increase participation in sport. Hurricane Sports work with us in order to provide outreach programmes to schools
Lindum Hockey Club is one of the clubs that the project aims to support with a target to increase hockey participation by 7,000 in Lincolnshire.
Gary Johnson, CEO of Hurricane Sports Foundation, says that "We are delighted to confirm that Aviva's Community Fund has approved our project. We are asking Aviva for between £10,000 and £25,000 to deliver a hockey participation project to education centres and community groups across Lincolnshire. This project will see over 7,000 new participants engaged in hockey for the first time along with hockey clubs being promoted to all involved, which should see an increase in club membership."
In order to succeed in the project, and receive the funding required, the project is one of nearly 4,000 that can be voted on, before voting closes on November the 18th. Gary adds "Please support our project by voting and sharing on your own social media channels to encourage friends and family to vote too!"
In order to support this project, please see details at https://www.avivacommunityfund.co.uk/voting/project/view/16-538.
Keeping you up to date
Club News & Alerts
Our Sponsors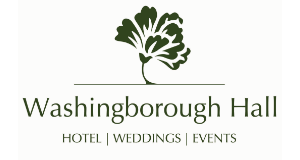 Washingborough Hall Hotel is a stunning early-Georgian building set in three acres of garden and woodland and offers a 2 AA award winning restaurant
Find Out More